If you dig Real Actual Listing Photos, I would like to recommend that you check out Looney Listing. Strange listing photos freshly posted three days a week, from all across the country.
It's time for another installment of Real Actual Listing Photos. Once a month (or so) I round up some of the most bizarre listing photos from around the Seattle area and post them here, with brief excerpts from the real actual listing description, and probably a bit of snarky commentary.
The idea for this series stems from the ongoing forum thread Detrimental Listing Photos, which is where you should post your nominations for next month's Real Actual Listing Photos post.
This month we share in the melancholy of the lonely piano. Because apparently putting grand pianos into rooms all by themselves is a thing.
Enough explanation. Let's get to the photos! Click the photo to view the Real Actual Listing.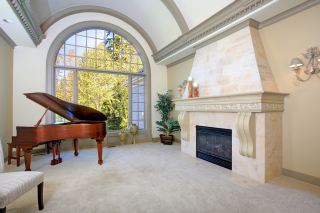 "Lavish use of natural stone, detailed woodwork & expansive light-filled spaces with bucolic views to the lake."
At least this lonely piano can enjoy the "lavish use of natural stone" in the fireplace, even if they don't get to take in the "bucolic views to the lake."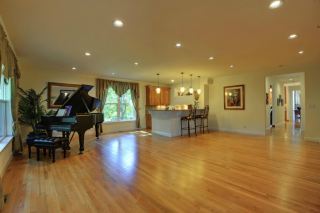 "Quality built model home special in every way, from natural stone & high end finishes, to versatile floor plan that will fit your every need."
And when we say every need, we mean it. You need to put your piano in time out? This versatile floor plan will accomodate that.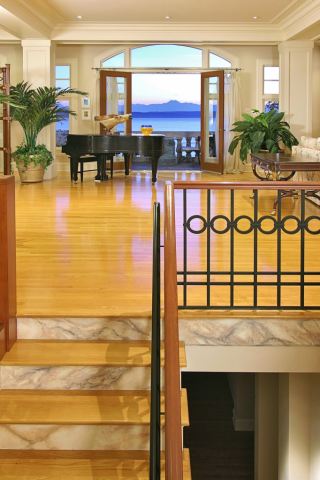 "One of the Northwest's most gracious residences. … Stepped off the street, the promenade staircase makes any entraqnce grand."
Not so gracious to the piano, of course. Also, I've got no idea what an "entraqnce" is, but it's good to know that this home's promenade staircase will make it grand.
sold
This one actually is a little sad, and easily the most lonely of the bunch. This piano is the only furniture of any kind in the house, and from the condition of the home it looks like it was probably left behind by its previous owners.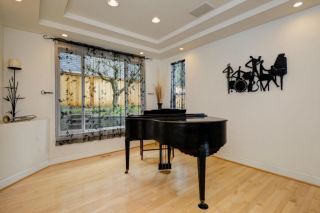 "This home has it all, 5 bedrooms, den, bonus, theater area, spacious rec. room and huge storage/shop."
How could they forget to mention the piano detention room?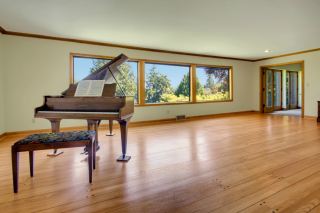 "A home of mathematical proportions creates a cheer when you see the high quality traditional constructions, mature landscaping, with wide stance…"
The above-pictured piano, a bed, and a pair of deck chairs are the only furniture shown in this home. But don't feel bad for the lonely piano… mathematical proportions will create a cheer.
Let me know if you have an idea for a future "Real Actual Listing Photos" theme, and be sure to check out Looney Listing for listing photo amusement throughout the month.
Rate this post:

0

0