Did you read about my new job last month and head over to Porch to try out the site, only to be disappointed when you were faced with nothing more than a sign-up teaser? Well my friend, today is your lucky day!
This morning is the national launch of Porch, "the first and only home improvement network".

The team here has been working hard to compile, normalize, and surface data that no one has put together before in one place. New data is being added almost daily, and the developers are working furiously to add new a ton of new features in the coming months.
With today's release of the site, you can explore a map of home improvement projects and professionals in your neighborhood, explore photos of home improvement projects, and find and endorse professionals in a number of different categories.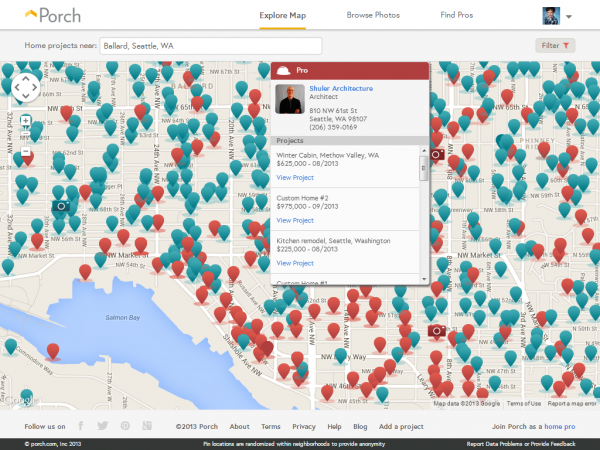 Head over to the site, create an account, and give it a try. I'm excited about what we're building and how we'll improve the home improvement space.
Want to read more about the launch? Here are a few of the articles that came out this morning:
So what are you waiting for? Go try it out!