There has been some great stuff coming out of our Seattle-area "alternative" real estate businesses Redfin and Zillow this week that deserve to be mentioned.
First up, Redfin came out with a great paper called Seven Tactics for Real Estate Bargaining. Check out their blog post announcing the study here. They analyzed recent sales data from 9,053 single-family-home sales across three markets, including 2,446 in King County, looking for homes that sold for a large discount from the last asking price.
Many of the characteristics they identified in homes that sold for a large discount were exactly what you would expect, but it's great to see some hard data to support your gut instinct when it comes to negotiating a good price on the largest purchase of your life.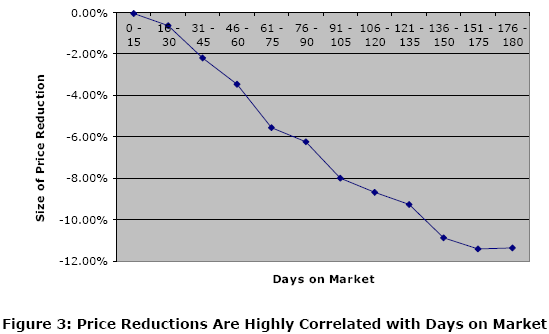 Here's their seven tips on where to look for a seller that's seriously ready to negotiate, and who to avoid:
Focus on Listings Unsold After 90+ Days
Focus on Fixer-Uppers
Back Off on Remodels
Don't Be Put Off by a Price Reduction
Look for Homes Owned a Long Time
But Don't be Put off by Flips Either
Don't Expect Banks to Negotiate Much
Sound, data-driven advice for anyone looking to drive a hard bargain in today's so-called "buyer's market." Check out the full report here (pdf).
Next up is a survey from Zillow that (like Zillow itself) is more entertaining than particularly useful, but is still worth a look. The results of their Q2 Homeowner Confidence Survey of 1,367 U.S. Homeowners showed that:
Nearly two out of three homeowners (62%) believe their home's value has increased or stayed the same over the past year; however, the reality is that 77% of U.S. homes have declined in value.
They also blogged the announcement of their survey results here. Another amusing tidbit from the survey results:
Three out of four (75%) homeowners expect their home's value will increase or stabilize in the coming 6 months. However, when asked about their local market, 42% think home values in their locality will decrease (compared to the 25% who think this about their own home).
So at least 39% of the people are delusional about the value of their own home over the past year, but only 17% are delusional when it comes to the value of their home in the coming year. Hey, at least it seems to show a slight trend toward recognizing reality.
(Glenn Kelman, Redfin Blog, 08.07.2008)
(Amy Bohutinsky, Zillow Blog, 08.06.2008)