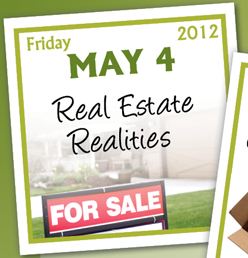 This Friday I'll be giving a presentation on the current state of the real estate market at Crista Senior Living's Cristwood Park in Shoreline.
The content of my talk will be tailored to an audience that has owned their homes for quite a while and are trying to figure out a real estate strategy to maximize their ability to enjoy their golden years.
The event will be at 10:00 AM on Friday, May 4th at the Cristwood Park Dining Room. If you're interested in attending, please RSVP with Crista at 206.546.7565 or info@cristaseniors.com
For my regular readers who aren't quite in the potential audience for this presentation, I'd be curious to hear your thoughts: What's the most important thing you would share with this group if you had the chance to speak to them about real estate?