Full disclosure: The Tim is employed by Redfin.
Last month I posted a comment from a reader who observed that offers appeared to be slowing down from their torrid spring pace. At the time I pointed out that there was "no slowdown as of the end of May" in the data.
Well, last week Redfin released June data, and there is a slight slowdown in the rate at which homes are going under contract in two weeks or less in the Seattle area: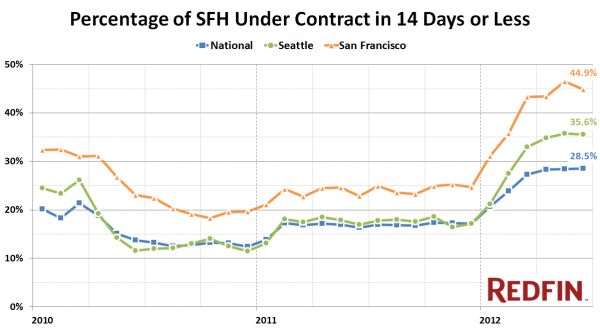 Homes are still moving quite a bit more quickly than the national average and double the rate of just a year ago, but at least the pace seems to have leveled off. This news coupled with the slight increase in on-market inventory the last two months may finally be a glimmer of good news for buyers this year.