Full disclosure: The Tim is employed by Redfin.
Redfin released October housing market data today, so let's take a look at the rate at which new listings are going under contract in two weeks or less in the Seattle area, compared to San Francisco and the national rate: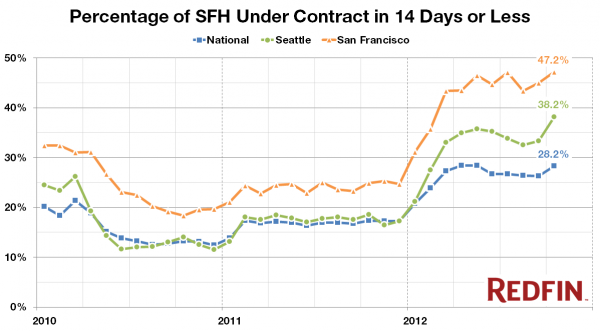 Yikes! That's a big spike in Seattle and another gain in San Francisco, bringing them each to a new high point. Although fall and winter are typically the slow season for home sales, it seems that this year the serious lack of inventory is leading to even more intense competition among buyers for the shrinking pool of desirable homes.
Here's a plot of this metric next to total inventory for the Seattle area: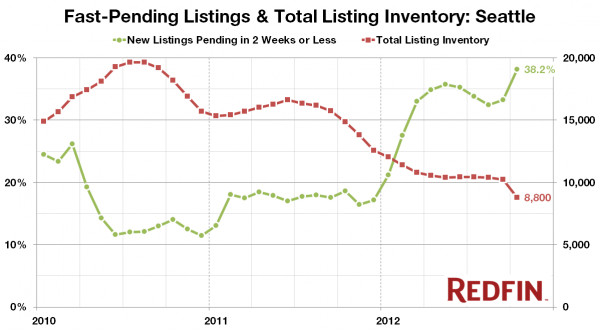 If inventory doesn't pick up early next year I could easily see the percentage of new listings that go pendong in two weeks or less moving up over 50% in Seattle, which would definitely not be a fun market for buyers.