Let's take another look at what share of the monthly sales are being distressed sales—bank-owned and short sales. In February 2012 22.8% of the sale of single-family homes in King County were bank-owned, the highest level on record. In February 2013 that number was just 9.5%.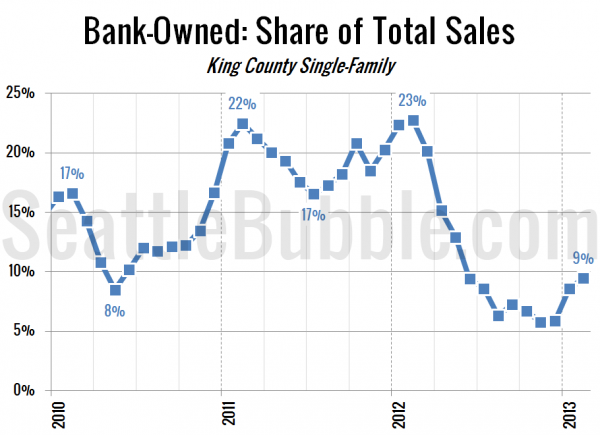 This represents a slight increase from January, but if 2013 follows the same pattern as the last couple of years, February will likely be the high point for the year.
Short sales actually decreased a bit in February, falling from 13.7% in January to 12.3% in February (also down from 13.2% in February 2012).
On Friday we'll take a look at how the median prices are moving for bank-owned homes, short sales, and non-distressed sales.