Full disclosure: Surefield is a Seattle Bubble advertiser, and Tim worked with co-founder Rob McGarty during his time at Redfin.
Local alternative brokerage Surefield added another slick new tool to their arsenal this week: A map-based home pricing tool that they are calling Pricepoint. Together with their flagship 3D home tour technology (previously spotlighted here), this new offering strengthens Surefield's focus on home sellers.
The tool offers an interactive, transparent alternative to Zillow's black box "Zestimates," and is touted by Surefield as "the most accurate and reliable way to price a home."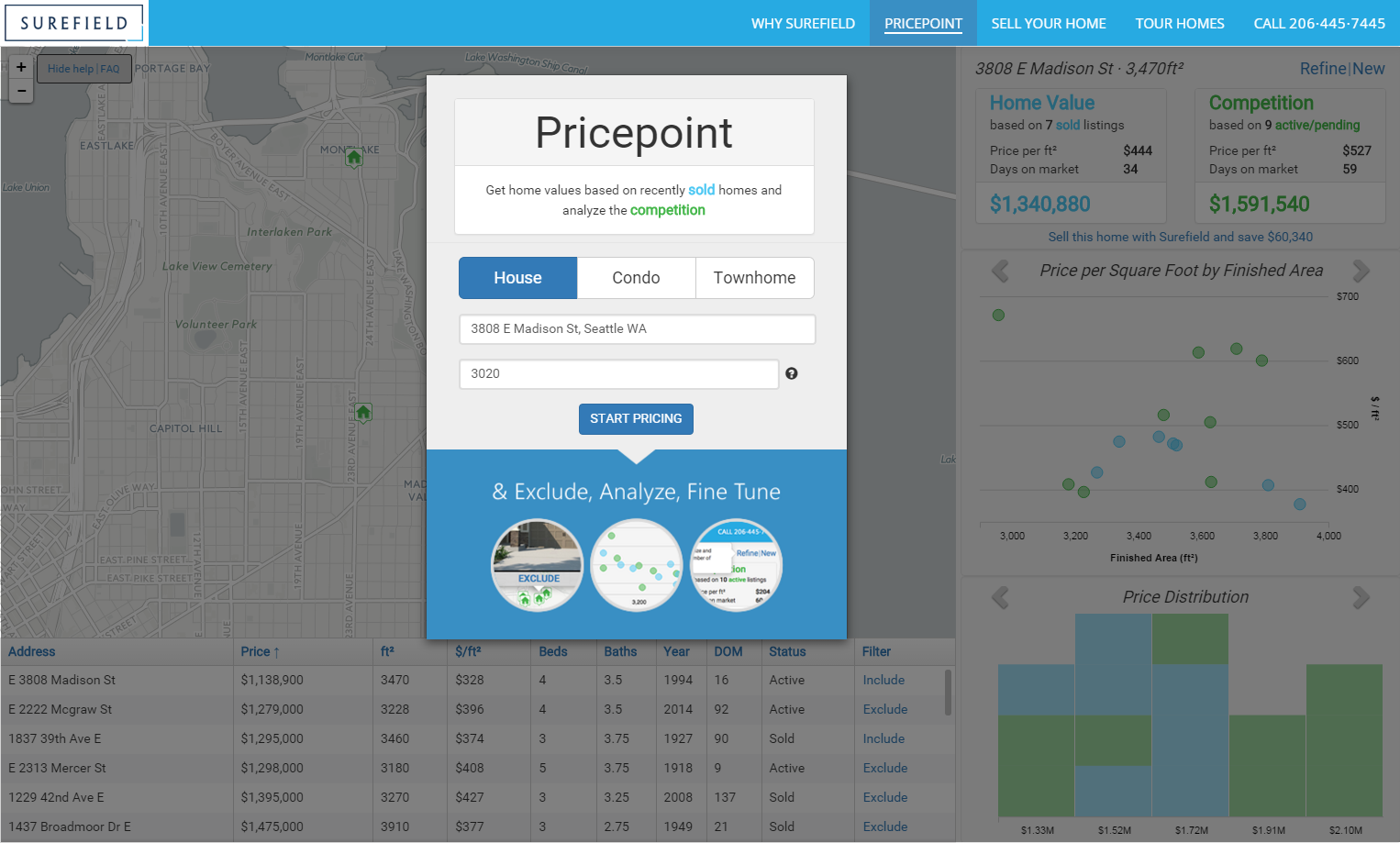 I've been playing around with the tool for a few weeks, and I really appreciate the clean interface that communicates a lot of great information. You can see all the comparable homes (sold and currently listed) on a map, in a list, and on two different charts all at once. It's easy to flip through the photos of the homes, exclude homes from your estimate, or adjust the matching criteria.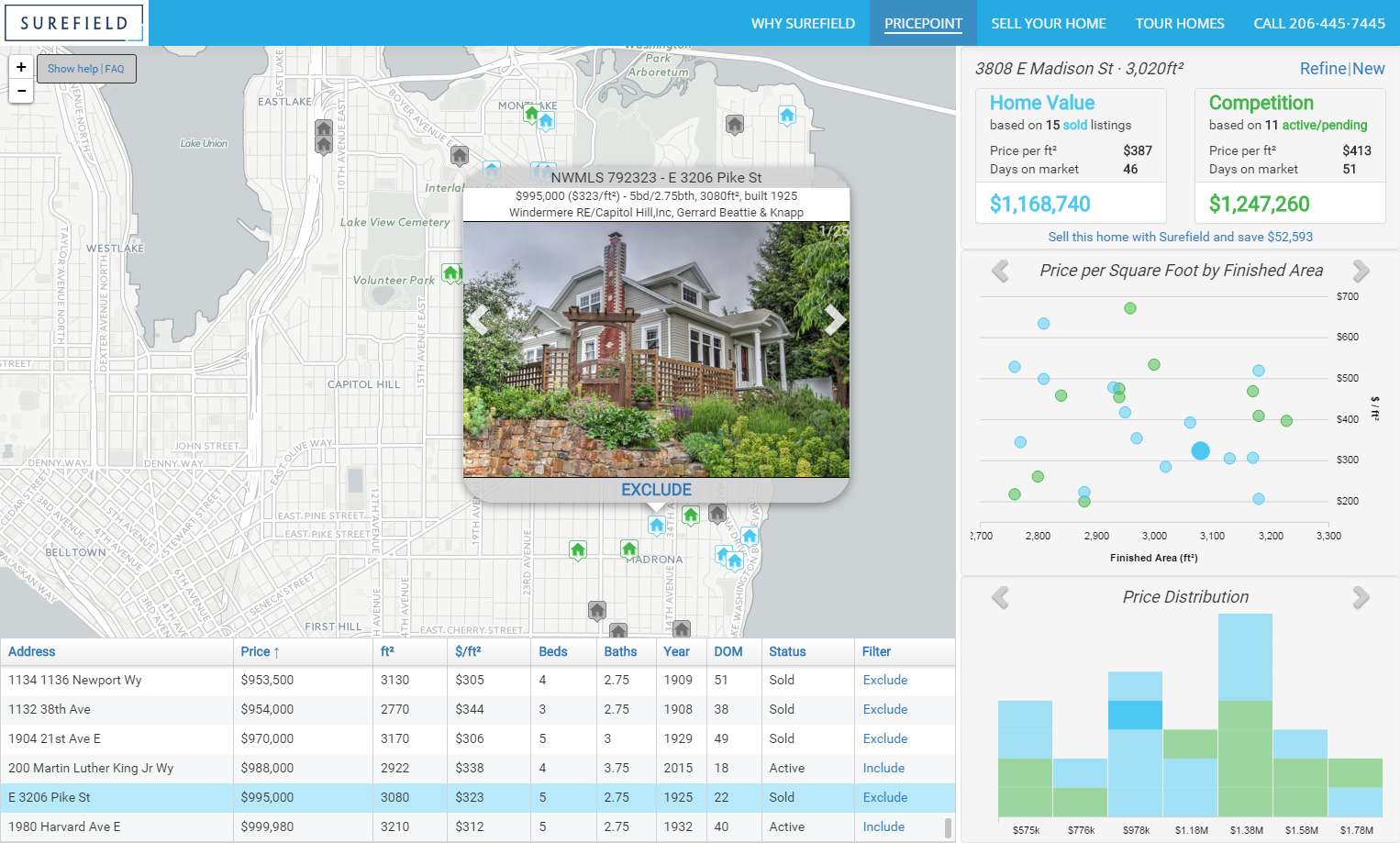 The feature is somewhat similar to Redfin's Home Value Tool (which I worked on some as a product manager when I was at Redfin), but offers a lot more flexibility and displays more detailed information.
If you're thinking of selling your home, you'll get a much better idea of where you should be pricing it if you start with something like Surefield's Pricepoint tool than you would by just looking at your "Zestimate."
Here's some additional coverage of the feature from other local outlets:
GeekWire: Surefield challenges Zillow with new tool to figure out how much your home is worth
Puget Sound Business Journal: Redfin founder calls his new Seattle real estate startup a 'Zestimate killer'