So my childhood home down in Vancouver, WA is being disassembled this week: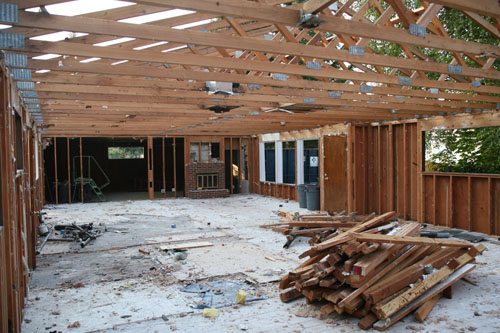 Thankfully there won't be condos, ugly townhomes, or a McMansion erected in its place. The county bought it from my parents to put a stormwater retention pond there, due to all the development going on in the area. Good thing too, since the golf course across the street will soon be a strip mall, complete with a traffic light pretty much right in front of where we used to live.
The other nice thing is that rather than bulldozing it, county crews are carefully disassembling it and saving all the usable pieces to be put into other construction later, as you can see in the above photo taken by my dad.
Anyway, just thought I'd share.