Here's the breakdown of homes on the market and homes that went off the market last month in King County (SFH only).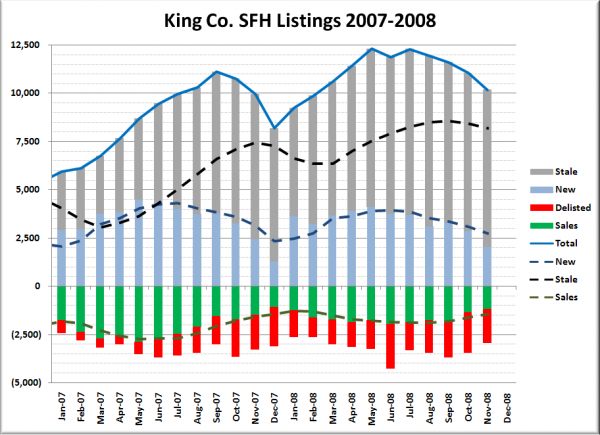 While the number of delistings had been dramatically increasing year-over-year earlier since June last year—even reaching 200% YOY in April—the rapid growth seems to have leveled off, with November's 1,758 delistings nearly matching the November '07 level of 1,767. The 2000-2006 average for November delistings was 1,111.
Inventory has leveled off, delistings have leveled off, while pending and closed sales continue to decline 20-40% YOY. Until we see all of these factors flattening and beginning to turn around, I don't expect we'll see a bottom in pricing.
Rate this post:

0

0