Let's have a look at the latest data from the Case-Shiller Home Price Index. According to July data that was released today, Seattle-area home prices were:
Down less than 0.1 percent June to July
Up 12.1 percent YOY.
Up 34.7 percent from the July 2007 peak
Last year at this time prices were up 0.7 percent month-over-month and year-over-year prices were up 13.5 percent.
Each month from February through May, Seattle had the biggest month-over-month gains of all twenty Case-Shiller markets. In June the rank fell to #8, and in July it dropped all the way to the bottom at #20. However, Seattle still has the second-highest year-over-year price growth. The only metro area with higher price growth from a year earlier in July was Las Vegas at 13.7 percent.
Here's a Tableau Public interactive graph of the year-over-year change for all twenty Case-Shiller-tracked cities. Check and un-check the boxes on the right to modify which cities are showing:
Here's how the month-over-month price changes looked for all twenty markets: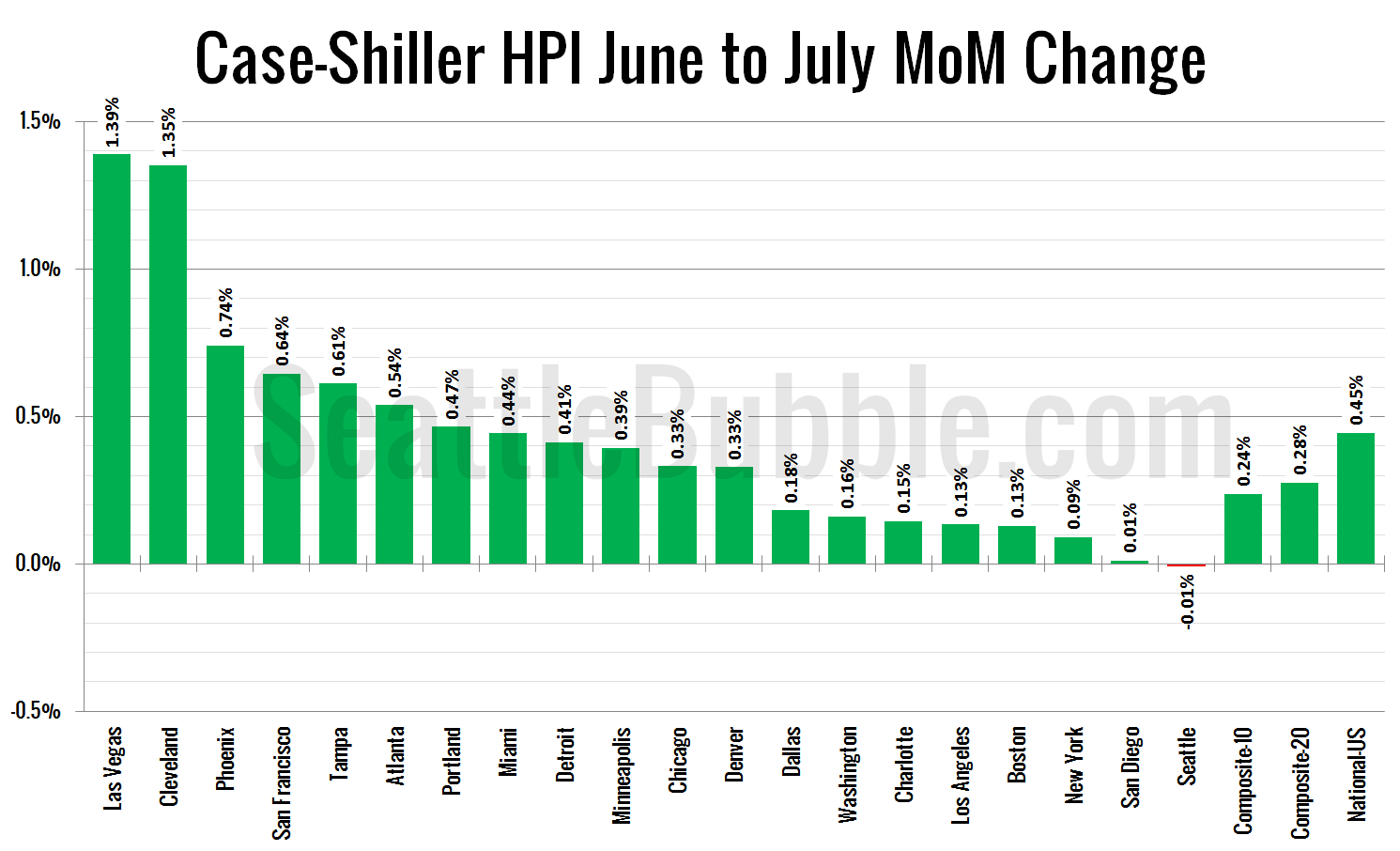 Hit the jump for the rest of our monthly Case-Shiller charts, including the interactive chart of raw index data for all 20 metro areas.