A reader emailed me to ask if I have "seen a bump in inventory" in the last few weeks. Unfortunately, I haven't. Here's a look at new listings by week since the beginning of the year, with last year plotted for comparison: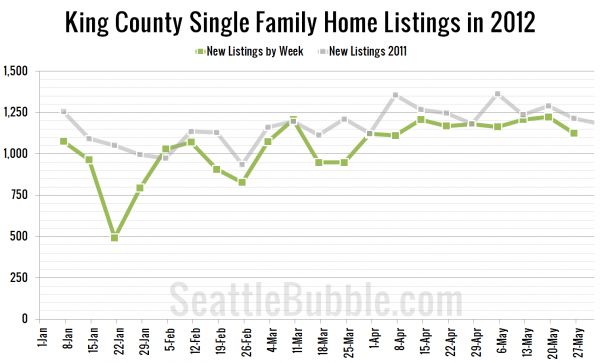 The number of new listings each week did bump up a bit between mid-March and mid-April, but has been fairly steady since then, up until a big drop in the last week of May.
Here's a look at the total on-market inventory each week compared to a year ago: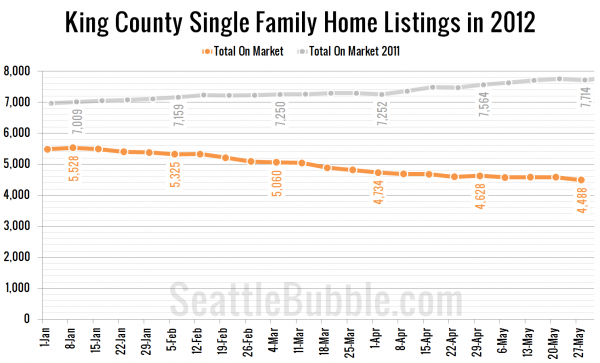 The long slide continues, straight through what is typically a period of steady increases in inventory. Last year the total number of listings on the market increased 11% between the first week of the year and the last week of May. This year, that number has fallen 18%, and still shows no sign of picking up any time soon. Ouch.
Rate this post:

0

0