Here are a few charts of the latest NWMLS stats that I included in my presentation last week at Crista that I thought would also be worth sharing here.
In the following charts each bar represents the number of King County single family homes sold or listed in April of each year since 2000.
Record low for new listings.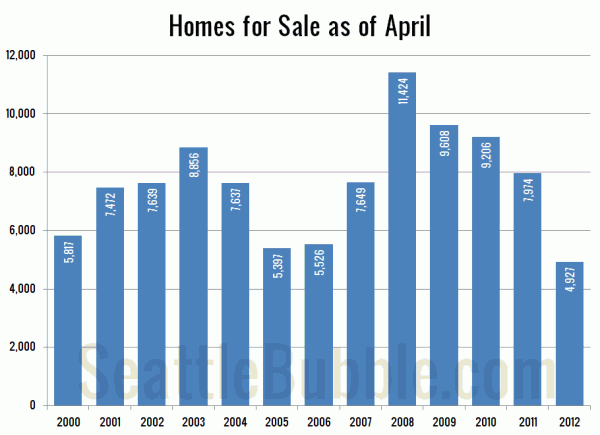 Record low for total on-market listings.
38% below the record high for sales, but 76% above the record low, and just 10% below the pre-boom average between 2000 and 2002.
Tied for the second-lowest year ever in terms of the ratio of new listings to sales.
Prices in most places are better for buyers today than they were a year ago, but personally I would hate to be trying to buy a home right now. The balance of supply and demand is just way too skewed against the buyer.