The condo battle in my neighborhood (Kenmore) seems to be heating up. In April I mentioned a nearby townhome in an 8-unit complex that went up for sale at $360,000, 20% higher than any unit in the complex has ever sold for in the past, and a mere $30k less than a unit just up the hill with a sweet view (which incidentally has been sitting unsold on the market for 290 days now).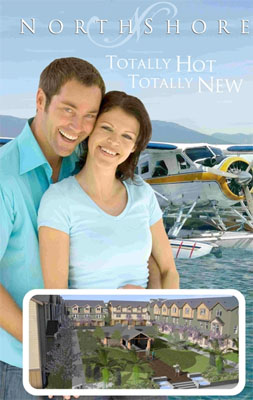 Unfortunately for our hopeful seller, their townhome has sat on the market for over 45 days now with no bites. Even worse, 10 days ago one of their neighbors decided to sell… with a $20,000 lower asking price ($340,000). Uh oh. Of course, they're not idiots, so they have responded by lowering their price to $345,000. Unfortunately for Seller #1, Seller #2 bought for $71k less than Seller #1 and is using Redfin, so they can presumably afford to drop the price quite a bit further.
And in a bit of bad news for both of these folks, a brand new townhome complex is opening up just around the corner with asking prices that are lower still, plus far nicer amenities. A similar 2 bed, 2.25 bath, 1,300 square foot unit in the "Totally Hot Totally New" Northshore Kenmore complex (which I mentioned on the forums) has an asking price of "just" $300,000. For $335,000 you can get nearly 1,500 square feet and an extra bedroom.
Of course, this all assumes that you are in the market for a $300k+ townhome. In Kenmore. Granted, as the Northshore Kenmore website so proudly proclaims, we are "Just 12 Miles from Bellevue Square," but having lived in the neighborhood for over four years now, I have to say I'm just not feeling it like the smiling couple mysteriously floating in front of the seaplane apparently are.
What kind of amusing home listing action have you seen in your neighborhood?