There have been a lot of local real estate stories this week that are worth mentioning, but aren't big enough to merit their own post. So it's time for another link roundup.
Tax Assessments & Government Revenue
First up, while tax assessments may be falling in Pierce and Snohomish, it looks like they're still on the rise in King County. Aubrey Cohen reports for the P-I: With house prices down, why are tax assessments up?.
The King County Department of Assessments recently sent Brian White a notice saying his Phinney Ridge house was worth 12.5 percent more this year than in 2007.

"We're not thrilled, but it was not unexpected," White said Monday, noting the increasing popularity of his neighborhood.

But the jump in value seemed to contradict the fact that the median price of a house sold in May was down 2.7 percent from a year earlier in Seattle and 6.2 percent countywide, according to the Northwest Multiple Listing Service.
Also note Aubrey's follow-up blog post: Banging … head … against … wall.
Speaking of tax revenues, Washington state's interim chief economist Steve Lerch predicts a continued downturn in the state economic picture thanks to the real estate bust. Rachel La Corte with AP reports via the Seattle Times: WA state income down $167 million next 3 years.
Washington's treasury will take a $167 million revenue hit over the next three years due to the weakening economy, the state Economic and Revenue Forecast Council was told Thursday.

Steve Lerch, the state's interim chief economist, told the council that sales and business taxes are down and real estate excise tax collections have seen a significant decline.

Lerch said that on the real estate tax collections, "we are forecasting what would essentially be the worst downturn we've seen in the past 25 years."
Uh-oh, I hope the AP copyright police don't come knocking on my door. Here's another story on the same topic from the Olympian: State forecast indicates economic slowdown will linger. Also, if like me you were wondering after reading this article "what happened to ChangMook Sohn," the answer is that he's running for state treasurer.
Even Seattle Has its Share of the F-word (Fraud)
Here's a real shocker: 6 from Seattle-area indicted in crackdown on mortgage fraud.
Six Seattle-area people have been indicted by a federal grand jury in connection with "Operation Malicious Mortgage," a national takedown of mortgage-fraud schemes that has resulted in more than 400 arrests nationwide and losses estimated at more than $1 billion — nearly $8.4 million in the Seattle case alone.

Those indicted included a disbarred lawyer, a former bank-loan officer and a mortgage broker, according to the U.S. attorney's office. Others include the owner of several shell corporations that "flipped" houses as part of a scheme using unqualified "straw" buyers who allowed inflated loans to be made in their names, only to default on the mortgages, the indictment says.

The case is among 144 prosecutions involving 406 people nationally.
But I thought Seattle was squeaky-clean? No fraud or flipping here, just Microsoft employees with money burning a hole in their pocket, looking to buy a modest $800k 3 bedroom. Actually the shocker is that it only involves 406 people nation-wide. Here's hoping that they're just getting started.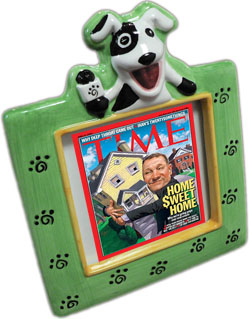 Shutdowns and Layoffs
Expect to see more stories like this as the slowdown gets rolling here in the Pacific Northwest: Developer Barclays North will fold, says founder.
Battered by the national housing slump, developer Barclays North, a real-estate powerhouse whose sales once topped $45 million, will fold July 4, the Lake Stevens-based firm announced Wednesday.

The closure, which follows a months-long scramble by founder and CEO Patrick McCourt to placate lenders, shows how the nation's real-estate downturn is rippling through the local market.
…
Barclays North typically took large undeveloped parcels of land, obtained all the necessary permits and resold the tracts to major homebuilders.

But Barclays entered this year in default with at least 56 creditors and faced a barrage of lawsuits this spring as some lenders exhausted their patience.
And along those same lines, it's time for yet another round of layoffs at WaMu. The Times and P-I both have stories on that one today.
Washington Mutual Inc. cut another 1,200 jobs Thursday, including 260 in Seattle, the third such round of layoffs in less than a year.

While the number of employees to be cut isn't as large as the two most recent reductions, it's still a reflection of the company's continuing struggles in dealing with the mortgage finance mess and WaMu's losses stemming from rising loan delinquencies and defaults.

"We will do what we must to return the company to profitability faster and to restore shareholder value," WaMu Chief Executive Kerry Killinger said in a letter to employees.

And Killinger suggested the company might not be done cutting.
Sucky.
(Aubrey Cohen, Seattle P-I, 06.18.2008)
(Rachel La Corte, Associated Press, 06.19.2008)
(Brad Shannon, The Olympian, 06.19.2008)
(Mike Carter, Seattle Times, 06.20.2008)
(Drew DeSilver, Seattle Times, 06.20.2008)
(Bill Virgin, Seattle P-I, 06.20.2008)