Anybody remember the June 8 poll:

Do you think the Dow Jones will drop below 10,000 in the next year?
Yes (42%, 74 Votes)
No (58%, 101 Votes)
Total Voters: 175
Sorry to say, but 58% of you were wrong: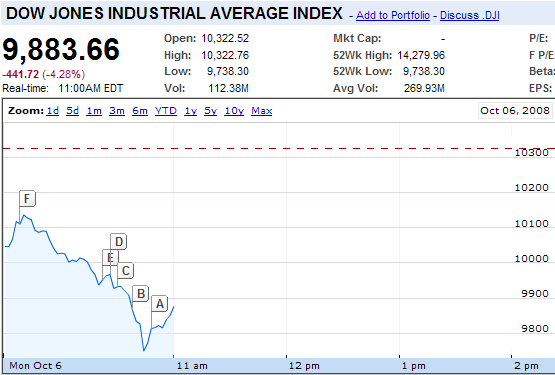 That took less than 4 months, for those of you keeping score at home. Also note the July 13 follow-up, in which only 30% guessed incorrectly.
I just thought I'd point this out to those that are accusing this site of being "too negative" or all "doom and gloom" lately. Unfortunately, negative news is the reality these days. Better to face it head on than close our eyes, plug our ears, and pretend everything in the short term will just magically work out great.