For those of you that have been waiting for Redfin to add the NWMLS Cumulative Days on Market to the information displayed on listings, your wait is over.
Redfin unveiled a bunch of new features today. Here's a list of what I've noticed so far: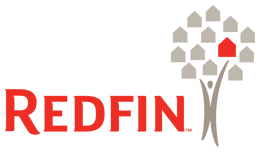 Cumulative Days on Market displayed
property type now broken down into:

House
Condo
Townhouse
Multi-family
Land
Other

search filters added for parking
filter out short sales from results
include schools on results map
Nice. Redfin is definitely doing an amazing job of constantly improving their web property search experience. Has anybody noticed any other improvements?
[Update: Also definitely worth noting—Google finally added Street View for Seattle, and Redfin is right on top of it, with integrated Street View on the page of each individual listing. Sweet.]
In somewhat related news, as some readers have already noticed, Redfin's eight market blogs have a new analytical focus, and a new contributor: yours truly. To start I'll be posting once a week over on the "Sweet Digs" blogs, chart-ifying and commenting on all new sets of data provided exclusively through Redfin for all eight of their service areas across the country.
Swing on by and let us know what you think. It's not intended to be a replacement or competition to the material provided here on Seattle Bubble, but more of a complimentary resource.