I've collected a few random condo odds and ends over the last couple weeks that I felt like sharing, so that's what I'm about to do.
First is a condo currently on the market in Belltown, spotted by the astute WestSideBilly, and featured in a New York Times article titled What You Get for … $500,000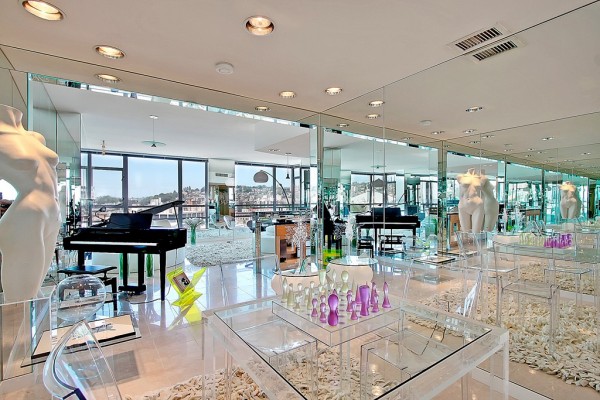 I'm just going to go ahead and let that one speak for itself.
Next up is a pair of photos I took of 1521 Second a couple weeks ago, standing in the middle of the fabulous One Hotel and Condos.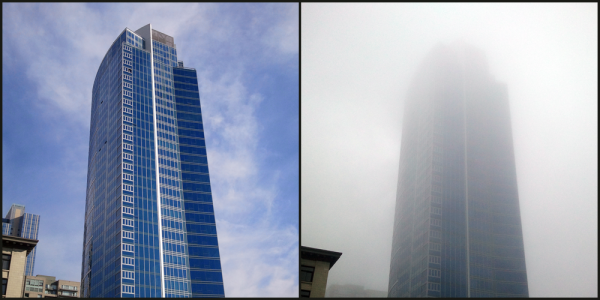 It's the disappearing condo!
Here's a little tidbit that I found amusing. You recall the ongoing saga of the flailing downtown luxury condo Escala, right? As I was listening to Pandora the other day, it played me a song by a group named Escala titled "Requiem for a Tower." How appropriate.
Finally, here's a question I received via email this morning:
I have a friend of mine that cleans some of the super high end downtown condos. Places that are similar to 1521 Second or Escala. Their are several of these super high end projects in the Pike – Pine corridor towards capital hill. How the hell are these developers financing these projects? I really don't understand how they can have so many seemingly empty buildings without prices dropping or something dramatic happening. Are these loans bundled into synthetic securities like CDOs and if they are how are they valued. They must be using some accounting trick. I'm really at a loss.
Unfortunately, I haven't the foggiest idea how the developers are staying afloat, but hopefully some Seattle Bubble readers have some relevant knowledge on this situation and can shed a little light on the situation.
That's all I've got for today, and probably all I've got on the subject of condos for at least another month or so.