Buy low, sell high.
It's the #1 rule of investing. While buying a home is more than just an investment, it is the largest purchase most people will make in their lives, and even if you aren't hoping to make a pile of easy money buying real estate, it's still good to follow basic investment principles when you buy your house.
One of the simplest reasons that it was obviously not a good time to buy during the housing bubble was that it was impossible to "buy low." Pretty much everyone who bought a home between about 2005 and 2008 bought high. Some people bought higher than others, but virtually nobody was able to buy low.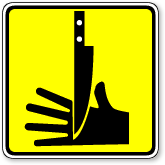 Now that home prices are down 20% to 40% around the Puget Sound, is it finally time to buy low? If you jump into the market today, you'll certainly be buying lower than pretty much any time in the last five or six years, but is that the same as buying low, or is it just catching a falling knife?
As we discussed a few months back during Big Picture Week, when you compare Seattle-area home prices to local economic fundamentals, it's pretty difficult to make the case that prices are "low" just yet. However, your chances of finding a below-market deal in today's market are many times greater than any time during the bubble buying frenzy.
Personally, I think it is possible for some home buyers today to "buy low." Note that this doesn't make it suddenly a "great time to buy," since I still believe that most buyers are probably not buying low. However, I do think it's possible, which is something that I really couldn't say for the past five years.