An anonymous reader sent me these photos of the infamous strip club on Lake City Way, scheduled for a U.S. Marshals Service ordered auction on June 29th.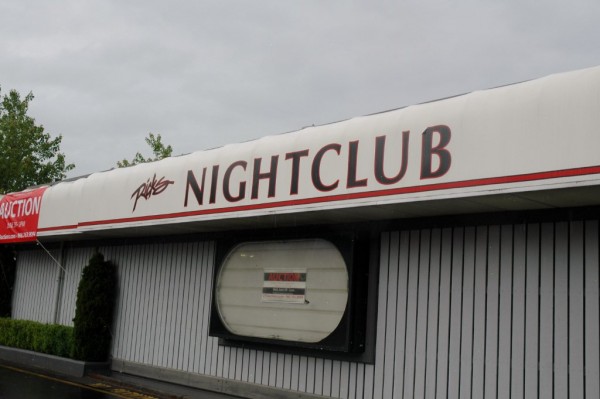 Note the big red auction banner on the left and the sign in the former readerboard. Let's get a closer look at that sign with the auction details…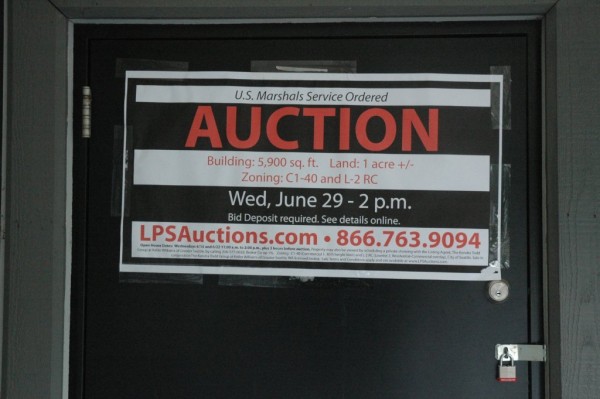 Hmm, the fine print is a little hard to read. Who is the listing agent for this quality property? How do I schedule a private showing?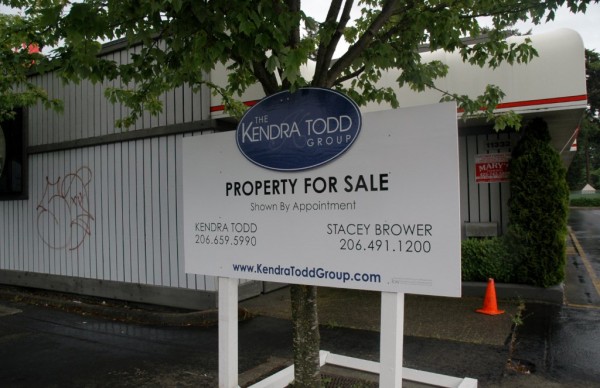 Yes, that's right. Ms. "Bubbles are for Bathtubs," the one and only Kendra Todd.