I thought it might be interesting to share the saga of the house literally next door to me.
Before we bought our house we noticed that the home next door had been foreclosed, but the now-former owners were still living there. Just last week they finally moved out. I decided to spend some time digging into the Snohomish County Public Records to get a more complete picture of this home's story.
Here's the timeline so far:
2004-10-19: Purchased for $153,745, 100% financed
2005-08-01: Began missing payments
2005-12-09: Notice of Trustee Sale
2006-02-27: Caught up on payments
2007-09-07: Cash-out refinance, new loan $181,000
2010-07-10: Began missing payments again
2010-11-19: Notice of Trustee Sale
2011-04-04: Courthouse Steps foreclosure sale
2011-07-07: Former owners moved out
2011-07-12: Bank begins trash-out of home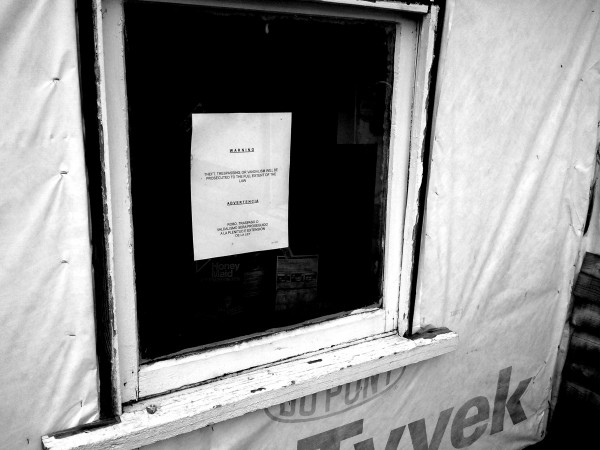 The former owners moved out about a week ago. Despite all the gnashing of teeth in the press these days about the foreclosure "crisis" and the terrible impact it's having on families, the family that used to live in this home are not homeless. In fact, they just moved into a rental about a block away. The kids still walk the neighborhood streets and play in the park, and I can even still hear their little dog yapping in their yard at anything that moves.
Pretty much the day after the former owners finished moving out the usual bank-owned no trespassing signs (pictured above) appeared in all the windows and doors. Yesterday the bank began trashing out the house. It seems that the former owners left a bit of junk behind.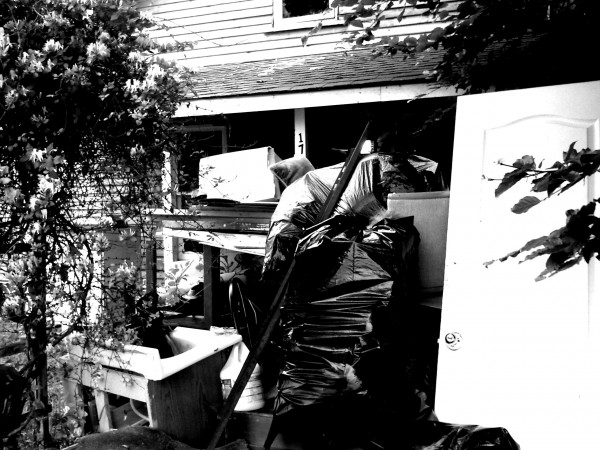 So far we're a full year from when the owner stopped making payments. From the looks of things, it will probably be at least a month or two before this home makes it onto the market. I wouldn't be surprised if it takes even longer.
It's definitely fascinating to watch this unfold up close and personal. I'll be sure to post another update when something interesting begins to happen.