I received the following question via email from a reader who wants to learn the ins and outs of rental properties.
I am considering purchasing a few rental properties to generate income. I'm trying to weed through all of the books about buying and managing successful rental properties. Can you recommend one (or more?) for the novice? As a former accountant, I'm competent when it comes to discussion of financial analysis and legal considerations.

In summary, my questions:

What book(s) or other resources would you recommend for learning about becoming a landlord?
What book(s) or other resources would you recommend for learning about selecting successful investment properties?
When it comes to books written about these topics, how old is too old? For example, is the REI for Dummies 2nd Edition from 2009 still relevant? What about Chavis' Buy It, Rent It, Profit!: Make Money as a Landlord in ANY Real Estate Market from 2009?
If you can't recommend any books on this subject, where would you suggest I turn to next for guidance?
In your personal opinion, would you recommend entering the Seattle rental market at this time? Just your anecdotal opinion, I'm not looking for legal or investment advice….

Any input you can provide would be much appreciated!
Since I do not yet own any rental properties (I would like to eventually when my family is more established), I can't speak from personal experience on this issue, but I do have a few thoughts on the subject.
Since I haven't read any books on the subject, I can only share how I would go about vetting potential reading material on a subject like this.
First, as you mentioned, when the book was written is definitely important. I'd probably throw out anything that came out between 2004 and 2007 since they are likely to be full of nonsense bubble thinking. For a book published in 2008 or 2009, I'd sort the reviews by date and see what people who have read it have to say about it in 2011 and 2012 to get an idea of whether it stands the test of (a little) time.
Second, I'd spend a little time researching the author(s) of any book you're considering spending time with. Look up their previous works. Did they write opportunistic garbage during the housing bubble urging people to buy overpriced homes because "home prices only go up"? What are their credentials? Does anything substantive come up when you Google their name along with keywords like "scam" or "ripoff"?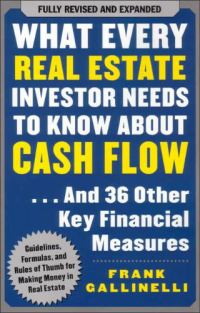 Honestly, the principals of actual investment in real estate are fairly simple. If you buy a property that you can cash flow on day one at a decent cap rate using reasonable assumptions about rental rates, maintenance / management costs, and vacancy, you'll do all right. In my search, I did turn up one book that looks like a decent primer of the basic math you'll need to be proficient in: What Every Real Estate Investor Needs to Know About Cash Flow… And 36 Other Key Financial Measures by Frank Gallinelli.
As for whether I'd recommend entering the "Seattle rental market" right now… I think there are definitely good deals to be had as potential rentals. Keep in mind, most of these deals will probably require quite a bit of "elbow grease" to get them cleaned up to the point where they will command the most in monthly rent, so you'll need to factor purchase plus rehab into your initial costs.
In my opinion, I'd avoid condos and townhomes all together, and definitely anywhere near the downtown core, as I haven't seen prices on those come close to penciling out as decent rentals yet. For my money, the best potential rentals out there right now are in smaller single family homes a little further out, in places like Mountlake Terrae, Renton, Federal Way, Everett, etc.
I'm sure there are some readers out there that actually have first-hand experience as landlords in the local rental scene… What advice would you share with this reader?
[Follow-up: Advice From an 11-Year Veteran Landlord]