I keep a pretty close eye on the weekly real estate stats on Redfin's King County region page, and I noticed something last week that seems to be worth mentioning:
It's only a few weeks' worth of data, but it would appear that prices have turned the corner and are about to begin their annual fall / winter dip.
This despite the fact that the total number of listings on the market continues to drop to new lows:
And the latest average sale-to-list ratio came in at 99.15%.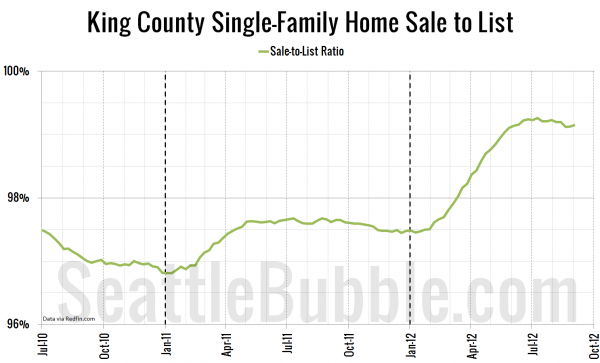 Buyers definitely are not negotiating from a position of strength this year, but it looks like we're still in for the usual seasonal slowdown, and it begins… now.
Full disclosure: The Tim is employed by Redfin.