Let's take another look at what share of the monthly sales are being taken up by bank-owned and short sales. In January 2012 22.3% of the sale of single-family homes in King County were bank-owned. In January 2013 that number was just 9.3%.
Although the number is much lower than it was a year ago, it did increase over three percentage points from December—the first significant gain over a year.
Short sales also increased somewhat, rising from 12.6% in December to 14.3% in January (up from 13.2% in January 2012).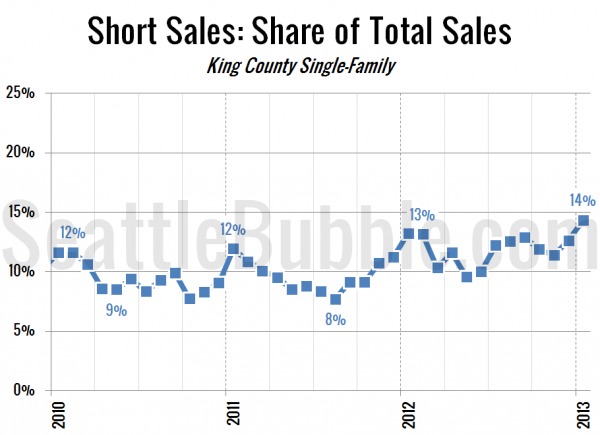 On Friday we'll take a look at how the median prices are moving for bank-owned homes, short sales, and non-distressed sales. Spoiler alert: they're all basically flat.