The relatively large gains we've seen in active listings over the last few months have reversed a nearly three-year trend of ever-shrinking inventory. I thought would be interesting to see how long it will take us to get back to a respectable level. Here's what inventory will look like if the April to June trend continues through September (typically the peak month for inventory):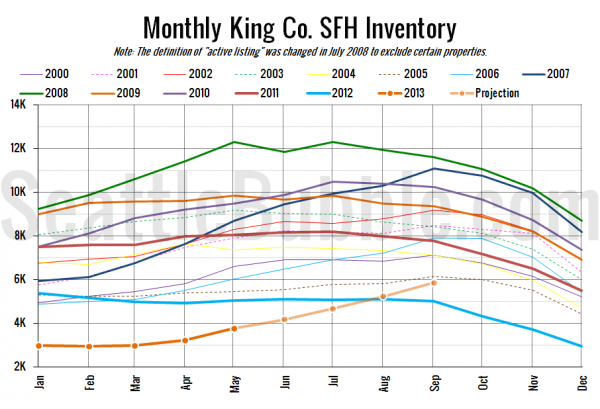 If listings keep growing at their recent pace, we'll hit year-over-year positive territory by August, followed by a nice 17% gain in September. Of course, even if that happens it will only manage to make 2013 inventory the second worst on record since 2000.
In other words, don't expect selection to get back to anything close to "normal" until late spring of 2014, at the earliest.