Although total active inventory is still near record lows, here's some good news: inventory growth so far in 2013 is the best we've seen since 2008: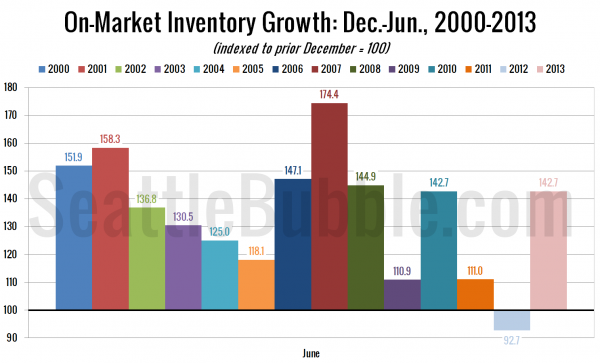 As of the end of June there were 42.72% more listings on the market than there were at the beginning of the year. That just barely edges out the 42.71% growth in 2010, and is a lot better than where we were at this time last year, when June ended with 7.28% fewer listings than the end of the previous December.
Hopefully for buyers this is another sign that the listings drought is coming to an end. We'll have a much better idea if that is really the case by the end of this year.