Let's take a look a the latest data on pending sales volume versus closed sales volume.
For this series I roll the pending sales and closed sales data up by quarter, with pending sales offset by one month. In other words, the fourth quarter numbers below represent pending sales from September, October, and November and closed sales from October, November, and December.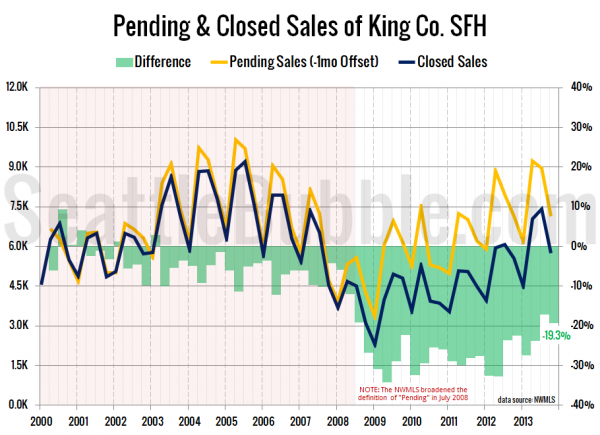 Although the gap between pending sales and closed sales had been shrinking in the second and third quarter, it opened up a bit in the fourth quarter, inching back up to just under 20 percent.
With so little of the market now made up of short sales, it's somewhat surprising that one in five pending sales still fail to materialize as closed sales. What is causing pending sales not to close? Cold feet? Financing trouble? Cautious buyers? Further research is merited.