This was spotted by a user over on Reddit's /r/Seattle. The images below are of 3941 South Brandon Street on Google Street View.
2008: Empty 1,475 square foot lot.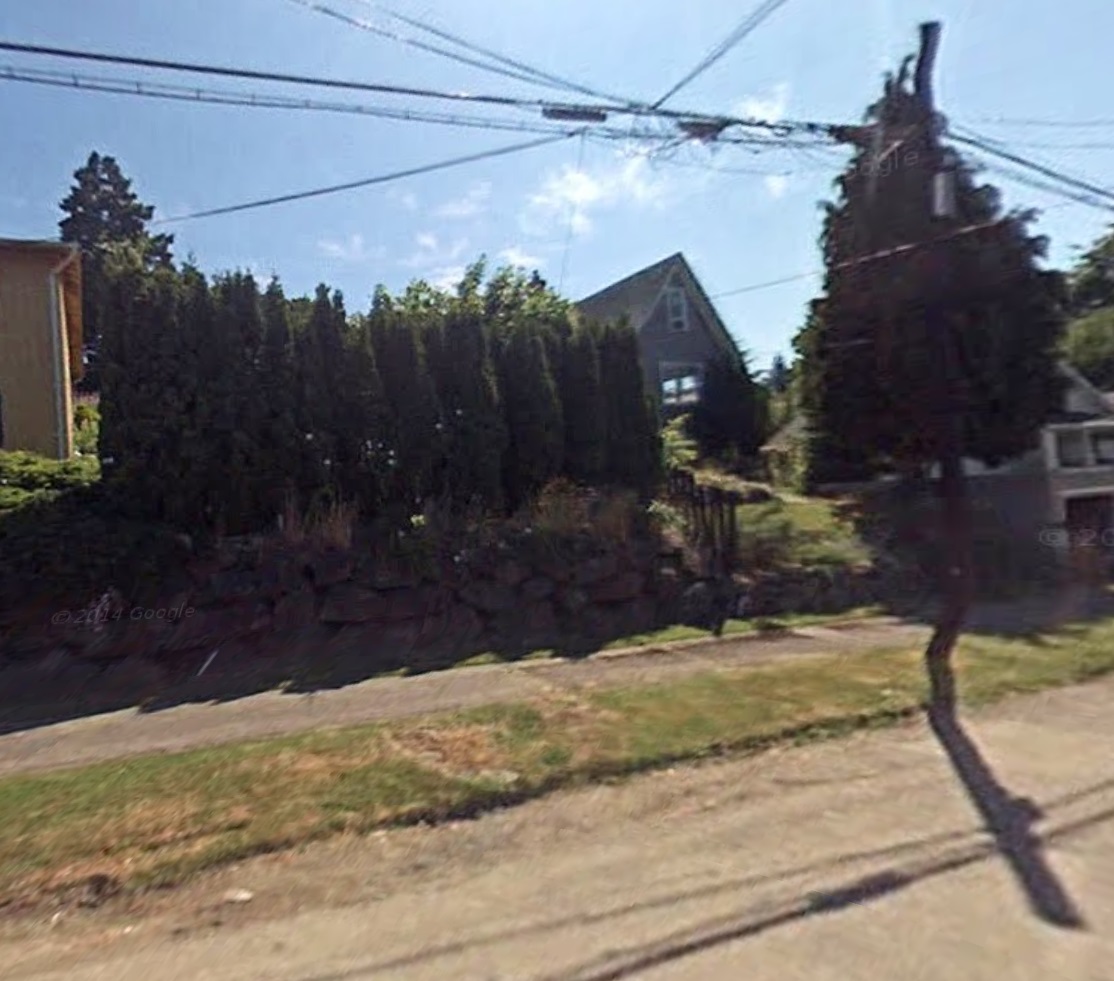 2011: Foundation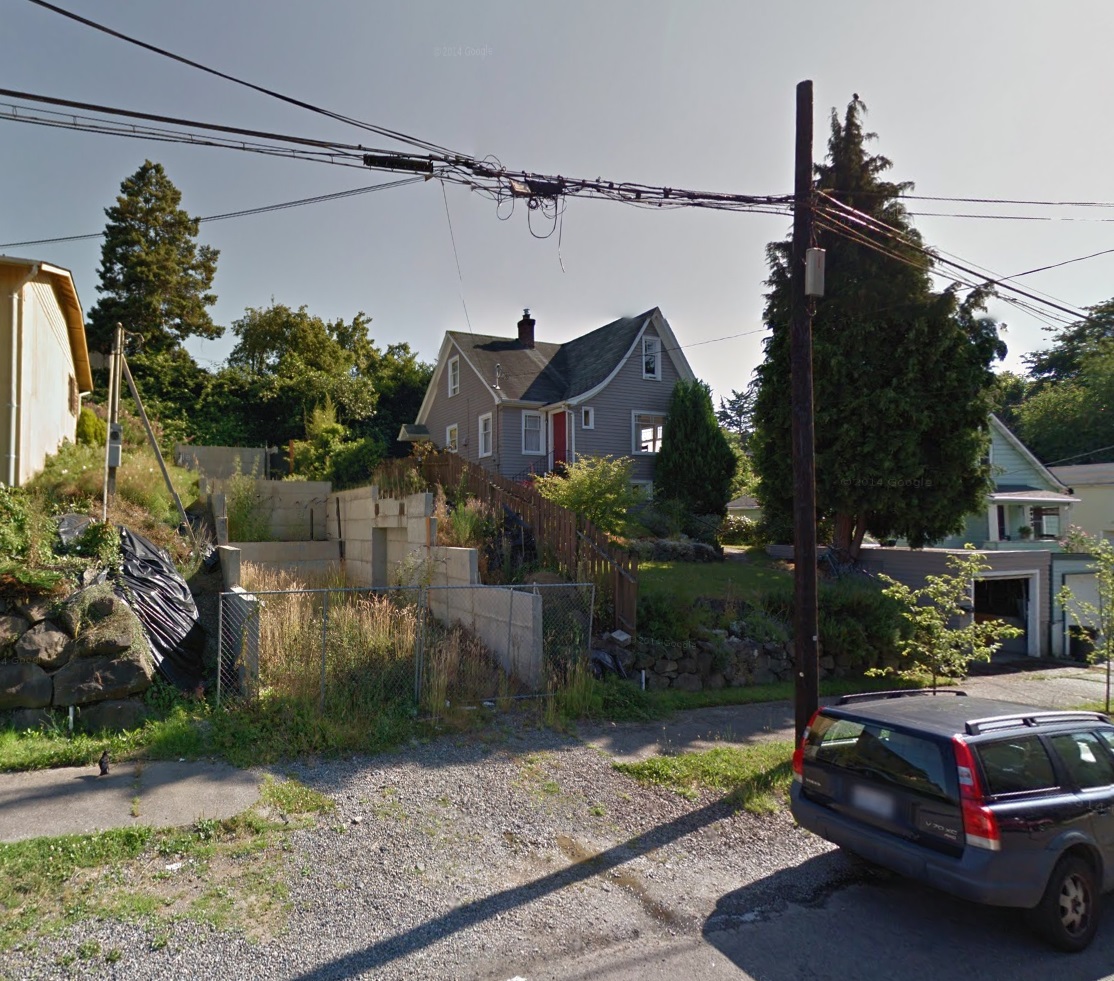 2014: 1,687 sqft, 3-bed, 2.5-bath modern home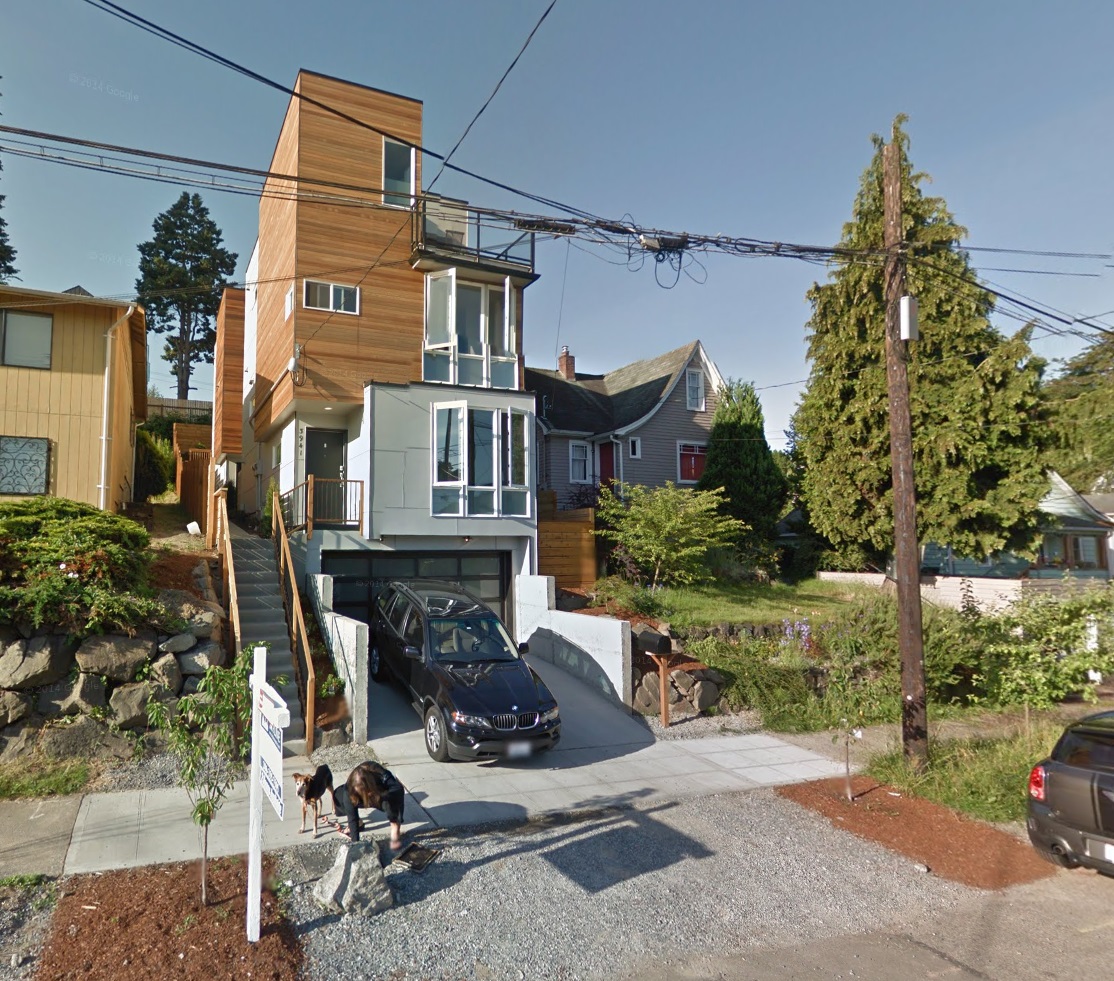 The resulting home sold last June for just under half a million dollars. Here's the listing description:
From this cool modern stand alone home you can walk to all the restaurants, shops & bakery in the heart of Columbia City. Enjoy city views from the floor to ceiling windows and also from the large deck off the m. bedroom. The spacious 2 car garage is wired for your EV vehicle, but you can also enjoy a short walk to the bus line or the Light Rail. Lake Washington is just a few minutes to the east. The kitchen features a large island and Pental quartz countertops. Welcome to your new home.
Smart feature to wire the garage for EVs, even though they redundantly advertised it as "wired for your electric vehicle vehicle." Can't say I'd ever spend half a million dollars on a skinny house wedged into such a tiny lot, but it's probably better than sprawl.