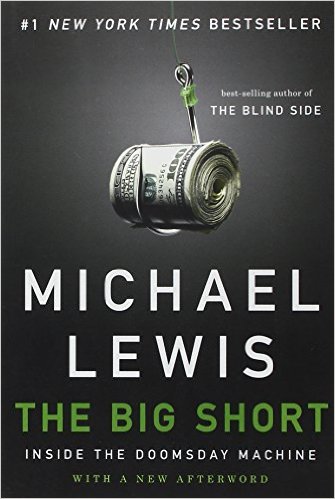 I have a limited number of free passes to an early screening of the upcoming movie "The Big Short," and I'd like to invite some Seattle Bubble readers to join me. The movie doesn't hit theaters until December 23, but this screening is at 4:00 PM next Monday, November 23rd in downtown Seattle.
If you'd like to join me, just leave a comment on this post. Be sure to use your real email address in the comment form so I can contact you with the details. Don't worry, only I can see the email you enter, it is not public. If we get more comments than the number of tickets I have available, I'll randomly select from among everyone who comments before noon on Saturday.
Here's the synopsis of the movie:
When four outsiders saw what the big banks, media and government refused to, the global collapse of the economy, they had an idea: The Big Short. Their bold investment leads them into the dark underbelly of modern banking where they must question everyone and everything. Based on the true story and best-selling book by Michael Lewis (The Blind Side, Moneyball), and directed by Adam Mckay (ANCHORMAN, STEP BROTHERS) THE BIG SHORT stars Christian Bale, Steve Carrell, Ryan Gosling, and Brad Pitt.
If you can't make the screening, and you don't want to wait for the movie, you can pick up the book right now: The Big Short: Inside the Doomsday Machine
Please only comment below if you are interested and able to attend the showing at 4PM on Monday.