It's time for another installment of Real Actual Listing Photos. Once a month (or so) I round up some of the most bizarre listing photos from around the Seattle area and post them here, with brief excerpts from the real actual listing description, and probably a bit of snarky commentary.
The idea for this series stems from the ongoing forum thread Detrimental Listing Photos, which is where you should post your nominations for next month's Real Actual Listing Photos post.
No particular theme this month, other than the usual theme of bizarre and disturbing listing photos.
Enough explanation. Let's get to the photos! Click the photo to view the Real Actual Listing.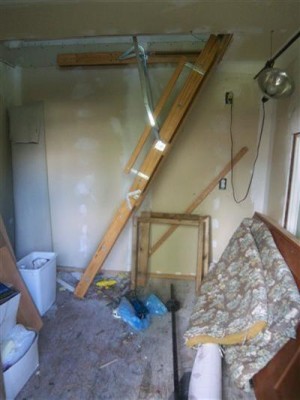 "There are 5 technical bedrooms, including a main floor master with attached bath and jetted tub, a loft and 2 bonus rooms."
I wonder if this is one of the "technical bedrooms" (that thing on the right could be a mattress I guess?) or one of the "bonus" rooms?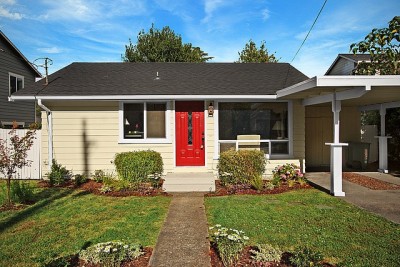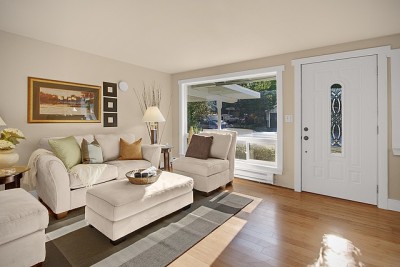 "The floorplan flows seamlessly including living room, separate eating area, new kitchen w/ granite counters & stainless appliances, tiled bath accentuated with timeless design & hardwood floors throughout entire home."
Bonus! Shape-shifting front door that doubles in width once you step inside the house!
Double Bonus! Omnipresent Czech Sky!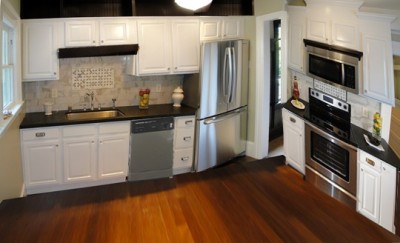 "KITCHEN HAS WHITE PAINTED FINISH, BLACK GRANITE COUNTERTOPS, AND CALCUTTA GOLD MARBLE BACKSPLASH."
Speaking of shape-shifting, I'm really not sure what the heck is going on in the KITCHEN of this home, but I think I'd be a little afraid of finding out.

"Selling agent & buyer to verify all information to buyer's satisfaction."
Note that this is the sole photo on the listing, and yes, it is shown full size.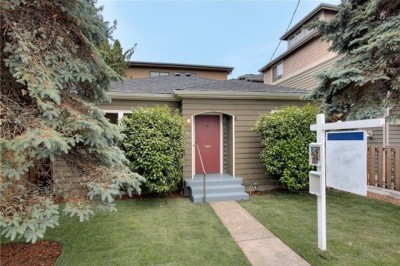 "Attractive two bedroom home just 1/2 mile from Green Lake and convenient to bus lines and commuting routes."
…and just 200 feet from 85th and Hwy 99. I love the hastily "erased" real estate sign. It appears to be a Windermere sign, and the home has been listed with the same Windermere agent since originally hitting the market over 480 days ago. I assume there must be some MLS rule against displaying your brokerage name in your photos, and this was an easier solution for the agent than choosing another angle for the photo (or even bothering to shoot any new photos since June of 2009).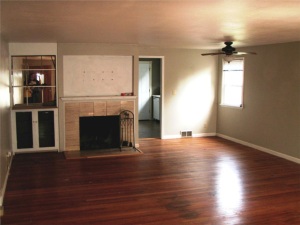 "The
spacious living room
has hardwood floors and is anchored by a wood burning fireplace!"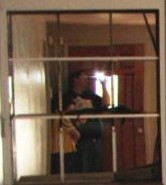 One detail the agent apparently failed to notice about the living room is the mirrored shelf next to the fireplace.
Let me know if you have an idea for the next "Real Actual Listing Photos" theme.
Rate this post:

0

0