Continuing The Tim's trend of quick posts, I thought I would add this to the flurry of news today. King5 ran a news piece last night that is summarized in this article, entitled Home sellers upping incentives in crowded market
The piece quotes Reba Haas, one of the contributors over at Rain City Guide. She is quoted as saying:
"There's too many people coming here for us not to have it continue to be strong," said Haas.
Let's see how that statement stands up to reality. Here is the most recent report on immigration from the Washington Department of Licensing.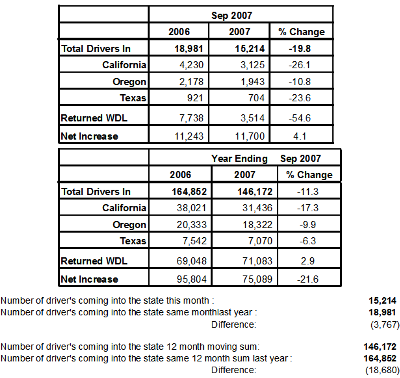 Wow. Looks like the number of people coming to Washington is actually off 21.6% year over year. Perhaps some fact checking is in order?