Just a quick update on the unemployment rate. According to data from the Washington State Employment Security Department, both statewide and King County unemployment have resumed their rise, pushing close to double-digits: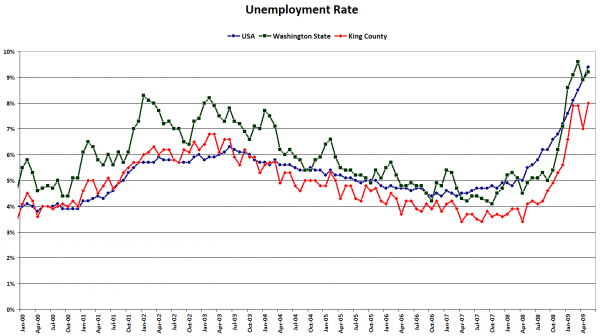 After dropping from 7.9% to 7.0% from March to April, King County's unemployment rate shot up a full point to (barely) reach a new high of 8.0% in May.
Here's a look at King, Pierce, and Snohomish: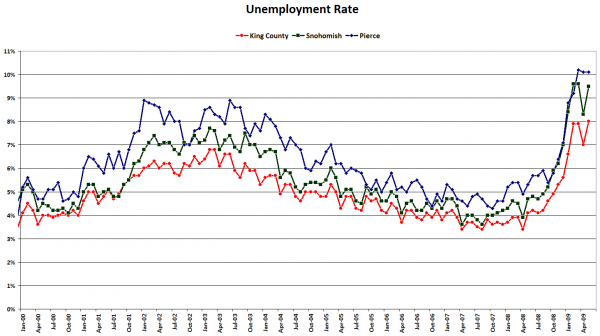 Pierce has been above 10% for three months running now.