I'm taking the day off to hang out with friends and family, and enjoy a little kayaking.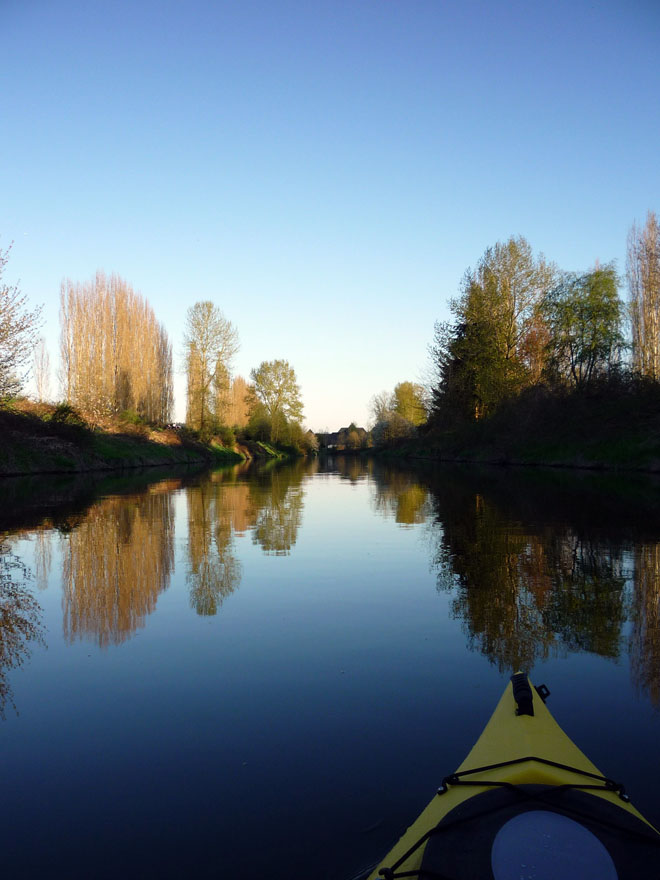 Exciting Independence Weekend Contest!
Whoever guesses the closest lat-long coordinates to the location where the above picture was taken wins a Made in Washington gift bag with some MarketSpice tea, a Fran's chocolate bar, some Cabernet chocolate cherries, Biringer's lemon tea cookies, and an Almond Roca.
One entry per person, leave your guess in the comments along with a valid email address so I can contact you if you win. Contest closes at midnight Monday morning / Sunday night.
Have a great weekend everybody!
Update: Congratulations to Joe @ comment #4, whose guess was just 16 feet from the correct location! Incredible. If I didn't know better, I'd think he somehow cheated. Here's a map of all your guesses, with the correct answer marked in green:

View Seattle Bubble Independence Weekend Contest Results in a larger map