I enjoy providing Seattle Bubble free of charge as a service to the community, but I recognize that the format here can sometimes be intimidating, making it difficult to get a good handle on the overall market picture without reading along every day. With that in mind, I created Sound Housing Quarterly, a subscription-based sister product to Seattle Bubble.
As of last Wednesday, the latest edition of Sound Housing Quarterly has been published. As the name implies, Sound Housing Quarterly is journal of the Puget Sound residential real estate market, published four times a year.
Benefits of Sound Housing Quarterly:
Broad geographic coverage (7 Puget Sound counties).
Provides a concise picture of overall market conditions.
Cleaner, more printable charts.
All the recent data compiled in a single package.
If that sounds like something you or someone you know would benefit from, head over to the website at HousingQuarterly.com to download a free preview of the current issue and to learn more about what Sound Housing Quarterly is and how to subscribe or purchase a single issue.
Here's a brief preview of the type of charts that are included in Sound Housing Quarterly: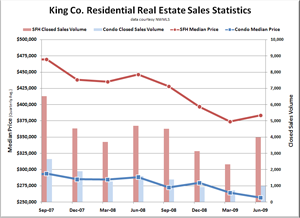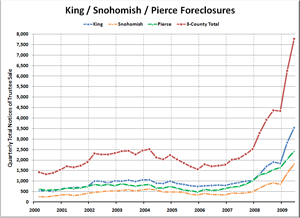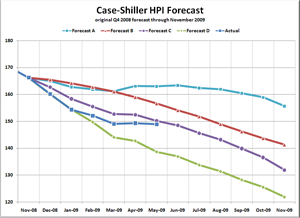 If you are involved in the Puget Sound housing market as a home buyer, a home seller, a real estate agent, or a real estate investor—Sound Housing Quarterly is written with you in mind.
This 42-page publication provides an overview of a variety of factors affecting the Puget Sound housing market, as well as a detailed look at county-by-county conditions, and a forecast for where the market is headed in the coming months.
Please take a few minutes to check out Sound Housing Quarterly and consider subscribing. Thanks!