Three facts:
Nearly 7% (and rising) of FHA loans are currently in default (source).
The FHA has cash reserves of less than 2 percent (and falling) of the total value of loans they guarantee (source).
FHA currently makes about 23% (and rising) of all mortgages in the USA (source).
Here are those first two points presented graphically: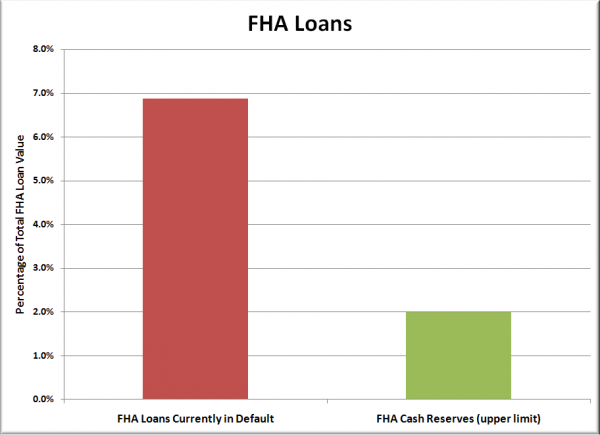 I'm trying to imagine a realistic, plausible scenario in which the FHA isn't essentially doomed to be the next big Federal bailout, and I'm afraid to say, I'm coming up empty.