Good thing we panicked last month about the mind-blowing 0.3-point jump in interest rates.
The era of record-low mortgage rates is over.

The average rate on a 30-year loan has jumped from about 5 percent to more than 5.3 percent in just the past week. As mortgages get more expensive, more would-be homeowners are priced out of the market — a threat to the fragile recovery in the housing market.
…
"We are seeing some panic among potential buyers who have not found houses yet," said Craig Strent, co-founder of Apex Home Loans in Bethesda, Md. "They're saying: Man, I should have found a house three weeks ago or last month when rates are lower."
I mean, that was totally justified, right?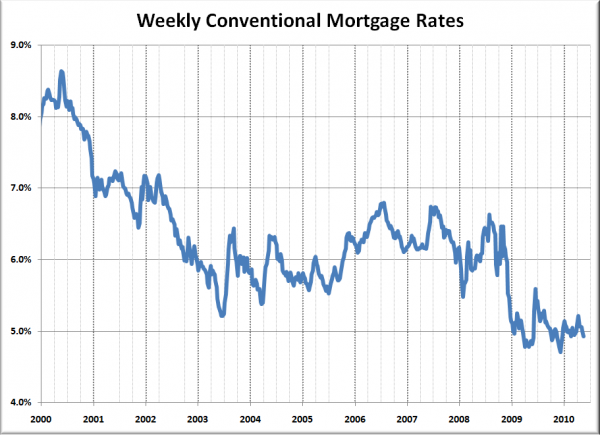 Clearly the era of record-low mortgage rates is over. If you didn't buy a house before early April when interest rates shot up to terrible new heights, you have obviously missed your chance.
Have fun renting… forever.