Here's a little chart I whipped up that I thought was interesting. I pulled up a list of all the single-family homes sold for $1 million dollars over the last ten years in King County and averaged the square footage of the homes sold each year.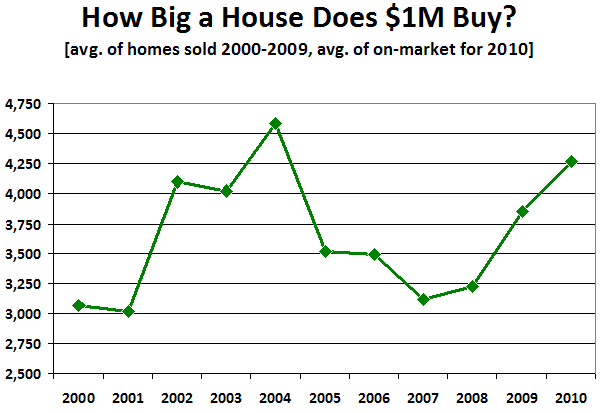 The data from 2000 and 2001 was a little sparse (just three and five sales respectively), so I don't think the big spike up in 2002 tells us all that much.
Not surprisingly, the size of the average million-dollar home in King County dropped by nearly a full third between the 2004 peak and the 2007 trough. And if you're in the market for a million-dollar home today, it looks like you're pretty likely to get a home even bigger than the average sized million-dollar home in 2004.