It's time once again for the monthly reporting roundup, where you can read my wry commentary about the news instead of subjecting yourself to boring rehashes of the NWMLS press release (or in addition to, if that's what floats your boat).
First up, let's have a look at the source material from the NWMLS itself. Here's their press release: Western Washington home sales during December nearly equals year-ago levels
"If you were in any mall in Washington state in December, you got the feeling that the economy is headed in the right direction," said OB Jacobi, president of Windermere Real Estate Company and a member of the board of directors of Northwest Multiple Listing Service. "That increase in consumer confidence is the boost the real estate market needs," he suggested.
Oh, yeah. I remember reading about that huge boost in consumer confidence over the last few months. It's clearly visible in this chart, too.
Wait, it was there just a second ago.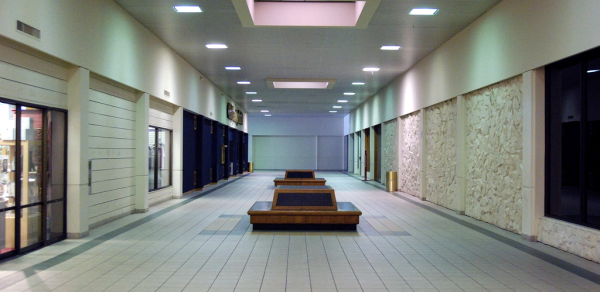 photo by Flickr user Seven_Null7
Anyway, before we get to the reporting roundup, I'd like to make three claims that I will go into more detail on tomorrow:
Closed sales did in fact experience an unusual November to December boost.
The NWMLS stats are overstating that boost.
December's bump was a blip, and sales will likely bounce back down in January.
For now though, let's have a look at how excited the local papers are getting about December's odd boost. Let's get on with the reporting roundup!
Eric Pryne, Seattle Times: Hot December for King County home sales
You've heard of Christmas in July? The real-estate market got just the opposite last month: July-like sales for Christmas.

More houses sold in King County in December than in any month since federal tax credits expired last summer and sent sales into decline, according to statistics released Wednesday by the Northwest Multiple Listing Service.
…
Why the surge? Industry insiders and observers cited several possible influences:

The market finally has worked its way through the lull it fell into after the tax credits' expiration.
Buyers are climbing off the fence, even if they suspect prices will continue slipping, because they fear interest rates will rise and wipe out any savings.
There may have been a push to get some long-languishing short sales — sales for less than sellers owe lenders — closed before year-end.

But there could be more to the surge than that, said Doug Davis, owner/broker at Hallmark Realty in Kirkland.

"There does seem to be a little bit of renewed optimism out there. Let's talk in two months and see if it's a trend," Davis said.
Now there's an agent comment I can agree with. Come back in a couple months and see if this is more than just a blip (my money's on "no").
It also appears that Eric has brought up my criticisms about the NWMLS' data collection methods to someone "on the inside," because after quoting me near the end of the article, he says that the NWMLS "says it has reported sales the same way for two decades, and its statistics are accurate." So according to the NWMLS, as long as you're consistently using crappy data collection methods, it's okay. Got it.
Aubrey Cohen, Seattle P-I: Home sales still slow, but agents see hope in economy
The sales totals show stabilization in King County, said Glenn Crellin, director of the Washington Center for Real Estate Research at Washington State University.
…
"I think the first half of 2011 is going to continue to be really rough as you have those foreclosure properties moving through the pipeline (driving down prices)," Crellin said. "I haven't seen any significant job creation on the private-sector side and I think we're going to see continued job losses in the public sector."

Good numbers from the holiday season are "an encouraging sign," Crellin said. "But in order for a household to be able to make a long-term commitment in the housing market we need jobs."
Once again, Glenn Crellin hits the nail on the head.
Everett Herald: Local home prices continue to fall
The combined median home price for condominiums and single-family homes in Snohomish County fell to $245,700 last month, the Northwest Multiple listing service reported Wednesday. That's a $35,000 drop, or 12.25 percent, from a year ago. As expected, sales also fell last month, from 770 in December 2009 to 684 a month ago. But pending sales increased by 9.5 percent to 787.
That blurb in an economic roundup story is all I could find so far from the Herald this month. Will update this post if they publish a more in-depth article.
Can't find any article yet in the Tacoma News Tribune.
Rolf Boone, The Olympian: Thurston home sales down again
The Thurston County housing market ended the year on an encouraging note as median home prices remained stable in December, according to Northwest Multiple Listing Service data released Wednesday.

For the final month of 2010, the median price of a home here essentially was unchanged at $229,000, down from $229,218, the combined single-family residence and condominium data show. Sales fell to 217 units last month from 226 in December 2009, while pending sales fell 3.83 percent in the same period. The total number of homes for sale also fell more than 3 percent to 1,446 units from 1,499 units in December 2009; new listings in December fell to 244 units from 326 units, the combined data show.
Pretty much just a blurb from The Olympian so far, too. I guess all the real estate reporters outside of King County decided to sleep in today.
(Eric Pryne, Seattle Times, 12.05.2010)
(Aubrey Cohen, Seattle P-I, 12.05.2010)
(Everett Herald, 12.06.2010)
(Rolf Boone, The Olympian, 12.06.2010)