It's been a while since we had a look at local job growth data, and now is as good a time as any to take a look at the latest data.
First up, year-over-year job growth, broken down into a few relevant sectors: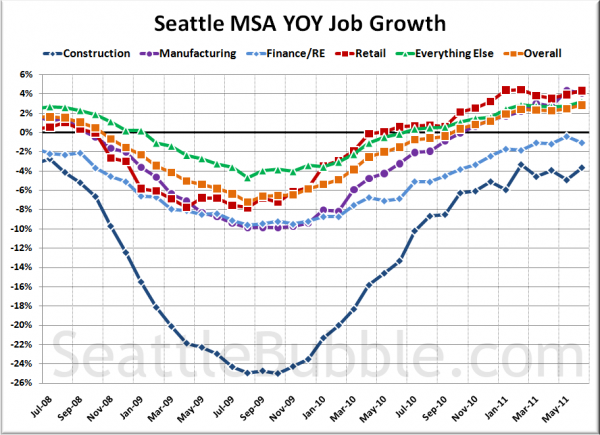 Finance, real estate, and construction are all still shedding jobs, while overall employment has been making gains since October. Retail has been doing especially well, first turning postive back in May 2010.
Here's a look at the overall Seattle area unemployment rate compared to the national rate: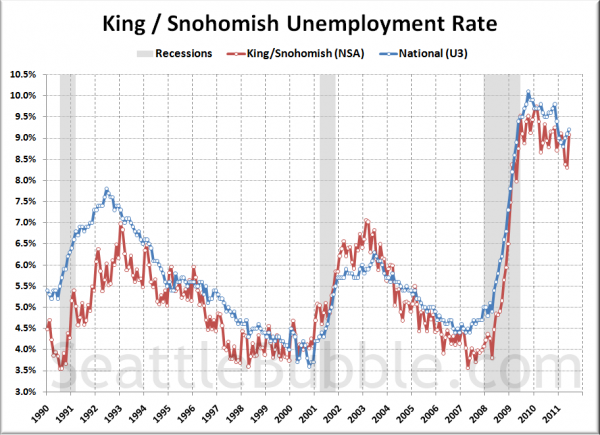 Still more or less tracking the high national rate of unemployment here in Seattle, despite the recession having officially ended over two years ago now.
Meanwhile, the total number of jobs nationwide still sits five percent lower than it was at the peak, as this jobs recession drags out far longer than any other post-WWII recession. At this rate, it will probably be another two or three years before we get back all the jobs lost since 2007.