I've been noticing a lot more of the cheap homes I had been watching during my active home search coming back on the market lately as rehab flips. Not only that, but they're selling, sometimes fairly quickly, at double the previous price or more.
Check out a couple examples in my neck of the woods: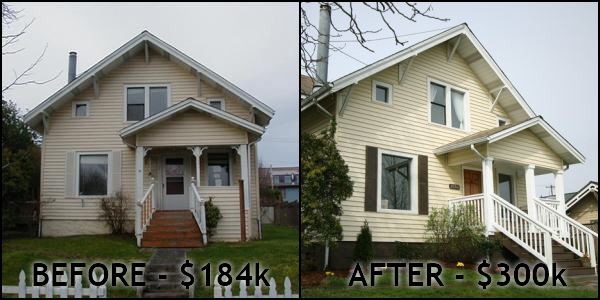 New paint inside and out, new exterior woodwork, new kitchen with the requisite granite countertops and stainless steel appliances, new (or at least refinished) flooring… Sold in five months at $116,000 (63%) above the previous price.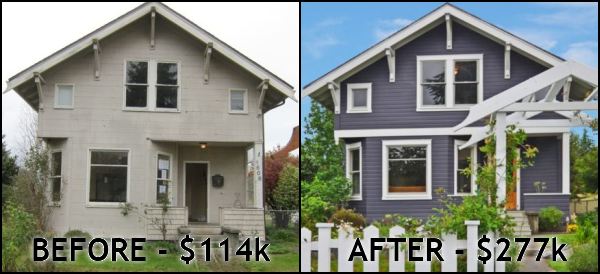 Astute readers may recall that this house was actually one of the ones I made an offer on during my search, back when it was on the market for a little over $100k. It ended up selling back in May for $114,000. After a quick refresh, the flippers put it back on the market in July. It went pending in barely over a week and sold in August for $163,000 (143%!) more than the previous price. Wow, nice work.
I haven't been paying super close attention to individual listings down in Seattle proper to know if this sort of thing is becoming more prevalent down there as well. We talked about this about a year ago, but I thought it would be interesting for readers to share some recent flips they've seen in their neighborhoods.
So what are you seeing out there? I'm most interested in successful flips, since as we have seen, some flippers can be a bit over-optimistic on pricing when they hit the market.