I thought it might be worthwhile to take another updated look at mortgage rates. Here's a chart of mortgage rates via the Federal Reserve over the last seven years.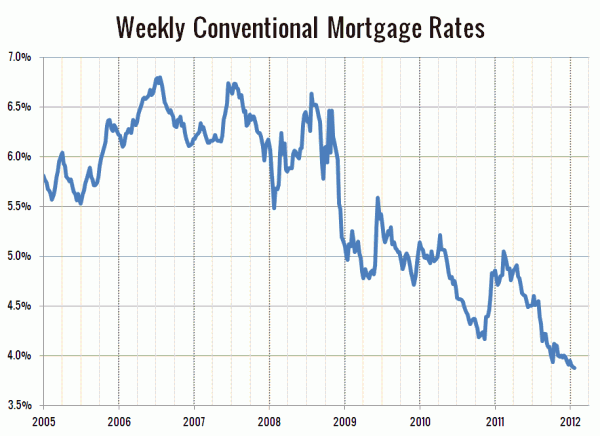 Latest rates came in at 3.88%, the lowest they have been as far back as the Federal Reserve's data goes (early 1971). Here's a chart of the entire data set: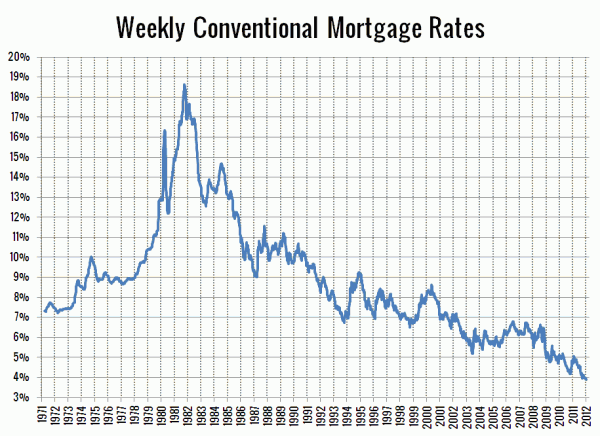 I can't wait until rates finally rise back to six percent or so—about where they were through the duration of the real estate bubble. I have a feeling that agents and news headlines won't be touting six percent rates as "historically low rates" like they were in 2005 and 2006, despite that they will still be historically low, as you can see above.