Full disclosure: The Tim is employed by Redfin.
A few people requested some charts of the data in yesterday's post going further back than just a year. Redfin doesn't have data back through before the bust, but there is about two years of data available, so here you go.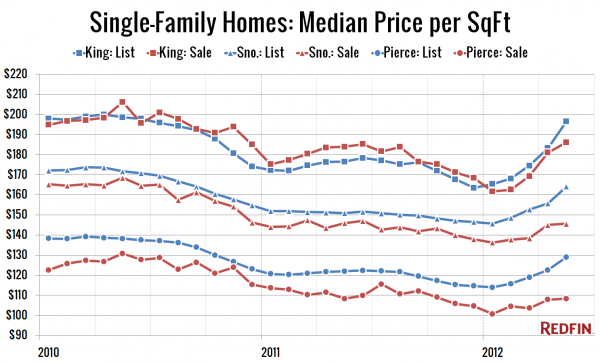 A year ago, price per square foot was down 11% in King, 13% in Snohomish, and 17% in Pierce. This May King is at +1.2%, Snohomish -0.3%, and Pierce 0.0%. It's the first year over year increase in King County's median price per square foot since before 2010.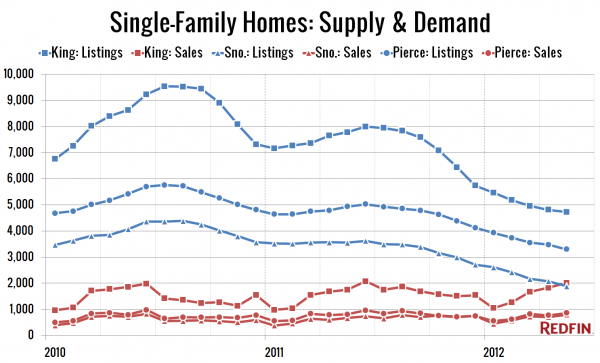 All three counties are at record-low inventory levels, and look to be heading for a 2-year high in sales this summer.