The share of single-family home sales in King County that were bank-owned fell to its lowest point in 40 months in August, as just 6.3% of sales were REO.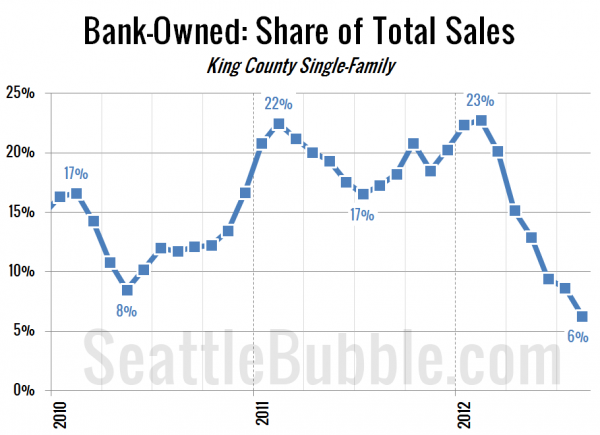 This number peaked at 22.8% in February of this year and has been plummeting ever since.
Meanwhile, the share of each month's sales that were short sales continues to hold fairly steady at around 10% of the market.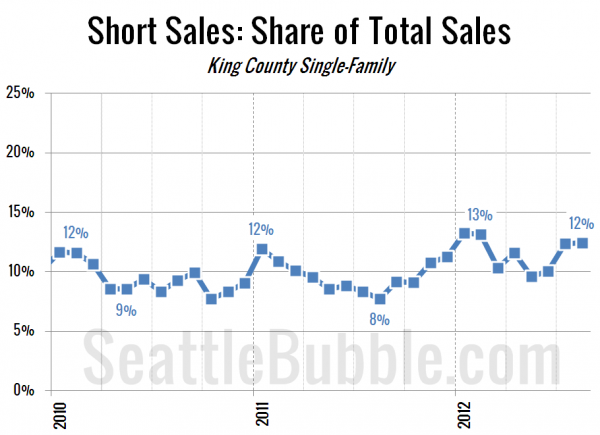 If the recent increase in foreclosure notices translates into an increase in actual bank repossessions, we'll probably see this number creep back up again. Since much of this year's surge in the median price was due to the steep decline in sales of bank-owned homes, now that we're at such a low level I doubt we'll be seeing many more strong median price increases for a while.