The share of single-family home sales in King County that were bank-owned edged up slightly in September, increasing to 7.5% of sales.
It's a good bet that due to seasonality this number will continue to rise through the end of the year and into the first couple months of 2013. I doubt we'll get back up to 20% or more any time soon, but I could be wrong.
Meanwhile, the share of each month's sales that were short sales continues to hold fairly steady at around 13% of the market.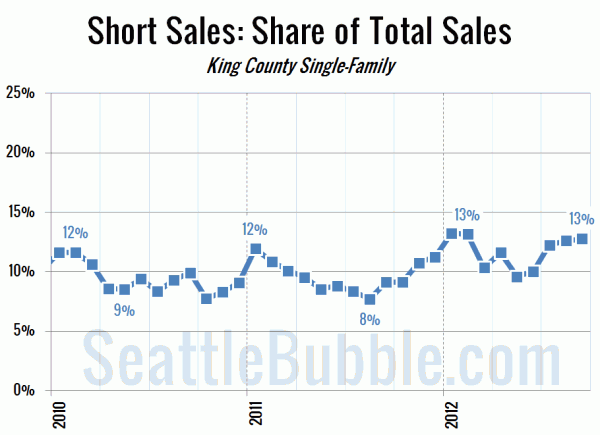 When you add in short sales the total share of monthly sales that are distressed is at 20%. As long as one in five sales is either a short sale or a foreclosure it's hard to say we're in a "normal" housing market. I suspect we'll see things rolling along at these levels for quite some time. There are a lot of underwater homes to work through.