Let's check up on how median home sale prices broken down by distress status: Non-distressed, bank-owned, and short sales.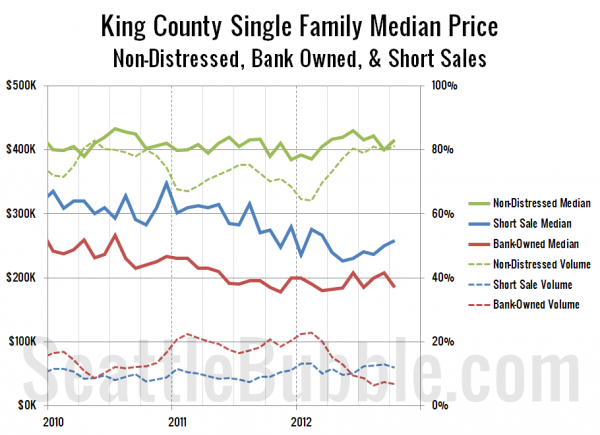 As of October, the non-distressed median price for King County single family home sales sits at $415,000, up 6.4% from a year earlier. This is down 3.5% from this year's high point of $430,000 that was set in June.
The bank-owned median sale price was at $185,000 in October, dead flat compared to a year earlier. The short sale median price came in at $258,250, down 6.1% from last year, and up 14.1% from the low point of $226,350 in May.
All three tiers have more or less stabilized this year.