We have touched on this subject in the past, but since it has been three years and it's an important point that many home shoppers overlook, I wanted to highlight it again: rainy weather is the the best weather for home shopping in the Pacific Northwest (west of the Cascades anyway).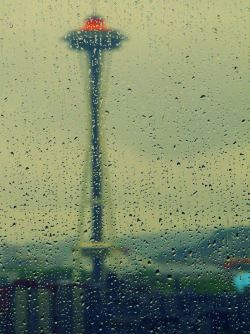 There are many problems that are common to western Washington homes that are virtually invisible in the summer when the sun is shining and everything's coming up roses:
leaks in the roof
leaks in the basement or crawl space
mold or musty smells in various rooms
flooding or overall muddiness in the yard
poor insulation
bad window or door seals
poor street drainage
In addition to all of the potential water-intrusion-related issues that rainy days can reveal about a home, looking at homes when it's cloudy gives you a good idea of how much natural light the rooms will have during the type of day that's most common in the Seattle area.
There are few things worse for a home buyer than purchasing a home in the summer, moving in and getting settled, only to learn of major water intrusion issues six months later when two inches of rain falls from the sky and goes straight into your basement.
When you're buying a home, it's best to try to see it in the worst possible conditions so you can get a good idea of what kinds of problems you might face should you buy the home. On the flip side, when you're selling a home you would of course prefer to show it to buyers in the best possible conditions, so it's no surprise that late spring and summer tend to be the time of year that sees the largest number of new listings.