Even as we get into the season when non-distressed sales tend to fall off and distressed sales typically make up a larger percentage of sales, the share of monthly closed sales that were bank-owned homes held flat again, coming in at 6.6 percent in November.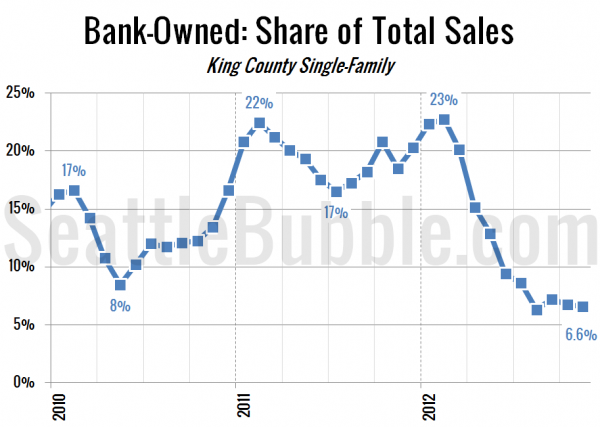 I had been expecting this to increase in November, but it dipped slightly from October. I still expect it to increase a bit in December and January.
Short sales bumped along as well, nearly unchanged from October at 12%:
At 18.7%, the total share of sales that were either short sale or bank-owned hit another two-year low. It's no surprise then that the median price continues to go up.