Let's take another look at what share of the monthly sales are being taken up by bank-owned and short sales. In December 2011 20.3% of the sale of single-family homes in King County were bank-owned. In December 2012 that number was just 6.0%.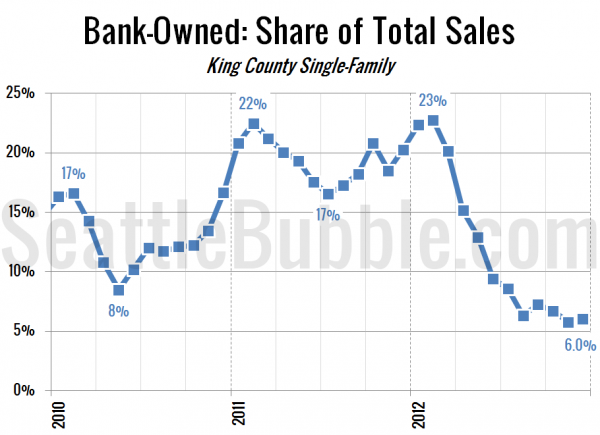 I keep thinking this number will go up as more traditional sellers tend to back off during the holidays, but it basically hasn't budged since August.
Short sales did inch up slightly, though not by all that much, rising from 11.4% in November to 12.7% in December (up from 11.2% in December 2011).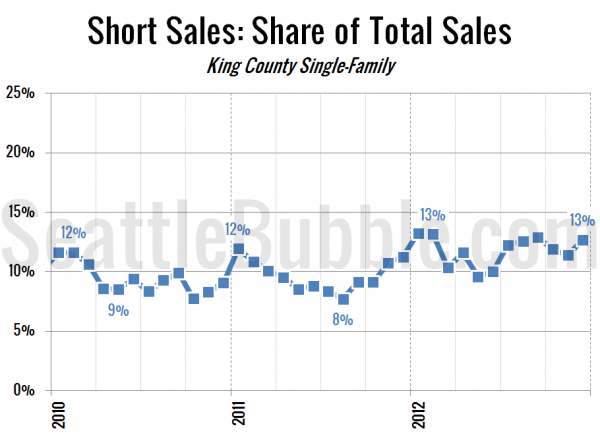 On Friday we'll take a look at how the median prices are moving for bank-owned homes, short sales, and non-distressed sales.