Full disclosure: The Tim is employed by Redfin.
Redfin (my employer) just launched a fun new feature today: Redfin Collections.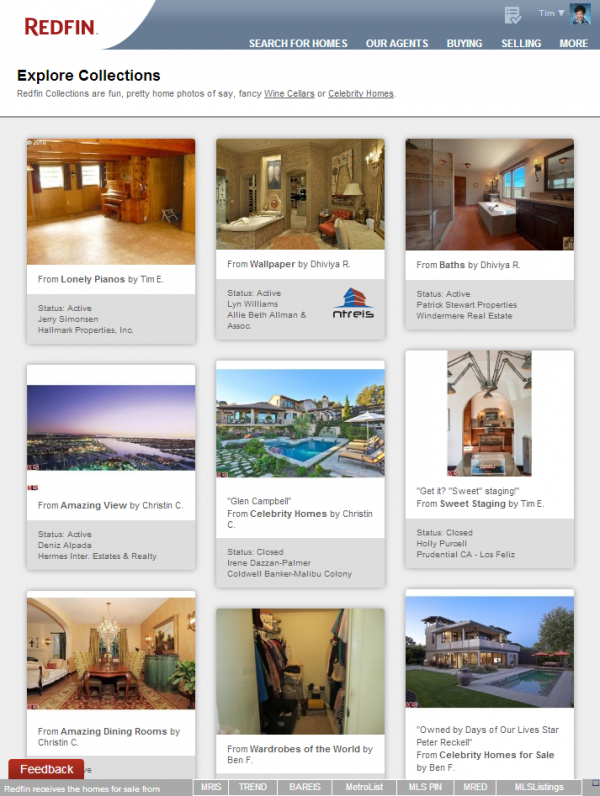 With Collections you can curate publicly-visible galleries of listing photos from nearly all of Redfin's markets across the country. Although I was not at all connected to the team that developed this feature, as an employee I've been in the private beta for the last few months, and let's just say I may have gone a little overboard.
I currently have 25 different collections. Here are a few of my favorites:
The feature is still in "beta," so there are a few minor kinks being worked out, but already it's the most beautiful and most addictive feature I've used on a real estate search site. No one at work requested or even implied that I should write this post, and I didn't run it past anyone for approval, I'm just a Collections addict. If you try it out you might become one too.
You can browse all of my collections here, and if you have a free Redfin account you can start making your own (step-by-step directions here). I'd love to see what kinds of collections my readers come up with, so if you try out the feature, share your profile link in the comments.
This concludes this test of the Shameless Plug Broadcast System.