Let's take another look at what share of the monthly sales are being distressed sales—bank-owned and short sales. In March 2012 20.1% of the sales of single-family homes in King County were bank-owned, just a few points below the highest level on record. In March 2013 that number was just 7.7%.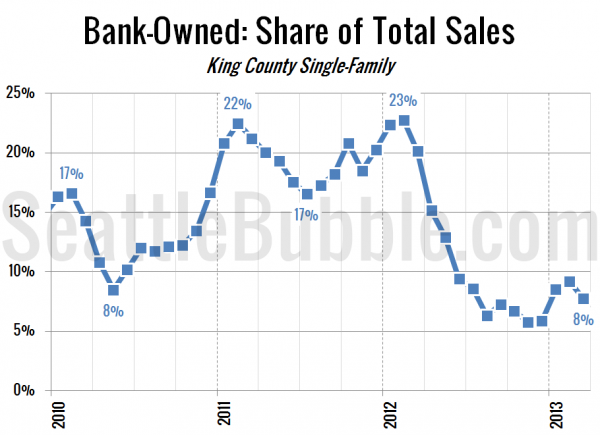 As predicted, after bumping up in January and February, the sales of bank owned-homes fell in March.
Short sales also decreased in March, falling from 12.2% in February to 9.4% in March. Down from 10.3% in March 2012, and the lowest point since October 2011.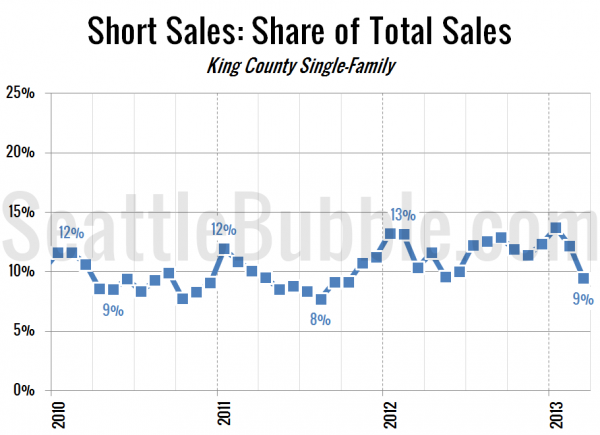 Next week we'll take a look at how the median prices are moving for bank-owned homes, short sales, and non-distressed sales.